The Seven Laws of Learning
Why Great Leaders Are Also Great Teachers
Richard L. Godfrey, Gerreld L. Pulsipher, Hyrum W. Smith
ISBN 978-1-7225-2106-6
Become a great leader like Christ, Confucius, Winston Churchill, and other extraordinary leaders. Teach new ideas in ways that both engage people and persuade them to use their agency to bring about personal and global change. By using storytelling, metaphor, and other teaching styles that motivate and inspire, you'll soon be effectively communicating and leading in every situation.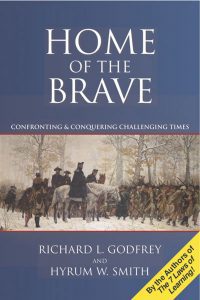 Home of The Brave
Confronting and Conquering Challenging Times 
Richard Godfrey and Hyrum W. Smith 
ISBN 978-1-7225-2107-3
In good times and bad, in times of economic downturn and times of wartime peril, we as Americans have shown our mettle. There is something in the historical DNA of this people – a resilience, a power, a talent for innovation, a unique and empowering bravery – that has carried us forward as a nation and a people for nearly 250 years. This book is about this history, this inheritance, this people.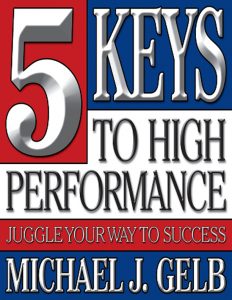 The Five Keys to High Performance
Juggle Your Way to Success  
Michael J. Gelb
ISBN 978-1-7225-2108-0
The ability to learn is life's most important skill. Now, Michael Gelb, a pioneer in the fields of creative thinking, accelerated learning, and innovative leadership, and the world's leading authority on the application of genius thinking to personal and organizational development, teaches you the five keys to high performance.
This dynamic, and inspiring book will guide you to improve your learning ability as you age, embrace change, and discover resilience in the face of adversity as you learn how to juggle!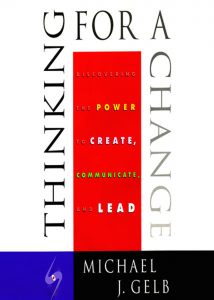 Thinking For a Change
Discovering the Power to Create, Communicate and Lead
Michael J. Gelb 
978-1-7225-2109-7
The coauthor of Lessons from the Art of Juggling teaches us how to "re-think the way we think, " by introducing an approach to thriving on change called "synvergent thinking, " the art of balancing convergent and divergent thinking modes, logic and imagination, reason and intuition.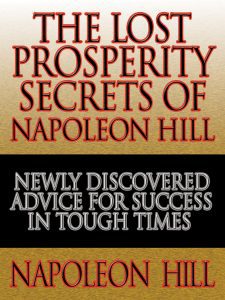 The Lost Prosperity Secrets of Napoleon Hill
Newly Discovered Advice for Success 
in Tough Times  
Napoleon Hill
ISBN 978-1-7225-2110-3
Newly Discovered Advice for Success in Tough Times from the Renowned Author of Think and Grow Rich. This book consists of a series of magazine articles Napoleon Hill wrote between 1919 and 1923 for Success magazine. These articles focus on Hill's philosophy of success. A necessary handbook for our era, it is filled with time-tested wisdom that resonates as strongly and is as appropriate today as when it was first written.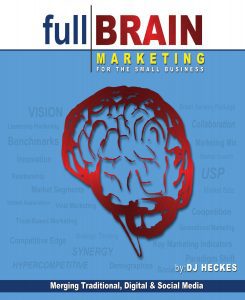 Full Brain Marketing 
Marketing for the Small Business  
DJ Heckes 
ISBN 978-1-722-52111-0
Why full BRAIN Marketing? An important need in today's business is determining how to merge traditional, digital and social media marketing. Marketing has changed and so has the way you reach your target audience. Deciding what marketing strategies are best for a company can be overwhelming. With today's hypercompetitive environment, it is even more prevalent than ever before to be a forward thinker and a visionary leader in marketing for one's business.