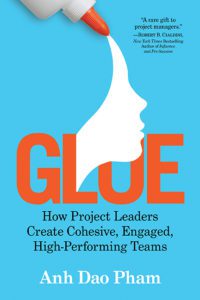 Glue
How Project Leaders Create Cohesive, Engaged, High-Performing Teams
Anh Dao Pham
ISBN 978-1-7225-0533-2
$17.69
EPUB ISBN 978-1-7225-2703-7
$11.49
Hardcover ISBN 978-1-7225-1065-7

$24.99
Publish Date: 3/29/22
How many books have you read on project management? On leadership? Too many, right? But no other book combines the practice of project management and leadership into one balanced approach with practical examples—except this book. You'll learn the critical blend of management and leadership skills that will make you indispensable to any project. You'll learn what it takes to become the binding agent—the glue—that creates cohesive, engaged, high-performing project teams.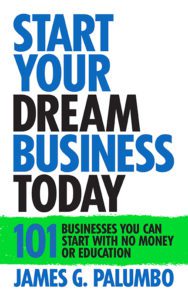 Start Your Dream Business Today
101 Businesses You Can Start with No Money Or Education
James G. Palumbo
ISBN 978-1-7225-0573-8
$15.99
Hardcover ISBN 978-1-7225-1060-2

$22.68
EPUB ISBN 978-1-7225-2686-3
$11.49
Audiobook ISBN 978-1-7225-5069-1

Publish Date: 5/24/22
This energizing, entertaining, yet practical guide will launch you into an entrepreneurial career that will immediately make your life – as well as those around you better. The opportunity to be an entrepreneur is for everyone, everywhere. We all long for the dignity of financial independence. Let this book empower, equip and teach you to build your own dream.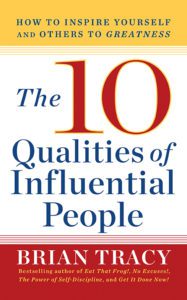 The 10 Qualities of Influential People
How to Inspire Yourself and Others to Greatness
Brian Tracy
ISBN 978-1-7225-0542-4
$13.99

EPUB ISBN 978-1-7225-2628-3
$9.99
Publish Date: 2/22/22
Bestselling author and world-renowned speaker Brian Tracy teaches readers how to become influential.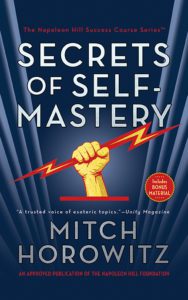 Secrets of Self-Mastery
Mitch Horowitz
ISBN 978-1-7225-0604-9
$19.95
EPUB ISBN 978-1-7225-2180-6
$11.49
Hardcover ISBN 978-1-7225-1020-6

$19.69
Publish Date: 1/13/23
In Secrets of Self-Mastery, Mitch Horowitz, one of today's most literate voices of self-help and practical spirituality, produces a powerful and immensely useful guide to heightening your persuasiveness, abilities, business acumen, charisma, and overall ability to attract backing, money, customers, and clients.