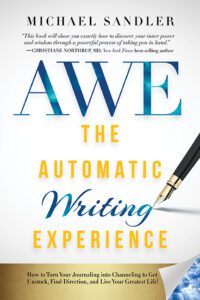 The Automatic Writing Experience
The Automatic Writing Experience, AWE, is like having the world's greatest coach right in your back pocket. In AWE, you'll quickly and easily learn how to tune into your inner wisdom, get answers, find direction, and point your ship almost anywhere you desire.
You'll learn more about your life than you ever imagined!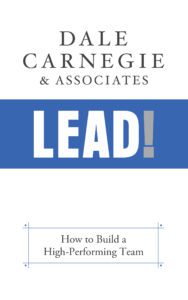 Dale Carnegie's unique and powerful approach to leadership training is based on wisdom and expertise gained from developing leaders longer than any other professional development organization. LEAD! is for new or experienced leaders alike who want to be more effective at motivating and inspiring their teams.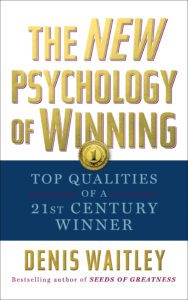 The New Psychology of Winning
Bestselling author Denis Waitley offers timeless and timely advice on how to apply his philosophy to the digital age and attain personal and professional excellence today.
Poetry Rx presents 50 great poems as seen through the eyes of a renowned psychiatrist and New York Times bestseller. In this book, you will find insights into love, sorrow, ecstasy and everything in between: Love in the moment or for a lifetime; love that is fulfilling or addictive; when to break up and how to survive when someone breaks up with you.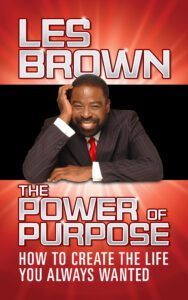 There are so many opportunities, it's difficult to choose, but understanding your life's real purpose will give you the power to have anything you want. So ask yourself: "What do I really want out of my life?"
Les Brown will not only help you answer that question, he will also lead you step-by-step toward making each and every one of your dreams come true.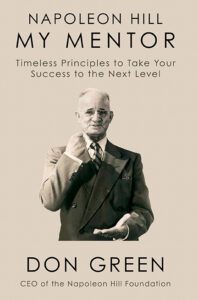 With his love for books and learning, particularly the works of Napoleon Hill, Don Green took the Napoleon Hill Foundation's work to a new level of success. He succeeded by applying the principles that his mentor Napoleon Hill taught. In this book, you'll develop a deeper understanding of both of these outstanding individuals.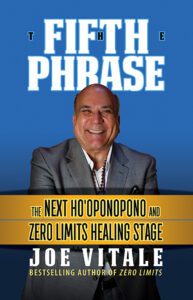 Are you ready to break free of limitations and experience miracles?
The world burned on fire with inspiration when bestselling author Dr. Joe Vitale revealed the four phrases of Ho'oponopono – a Hawaiian healing spirituality of profound wisdom and power – in his globally successful book, Zero Limits.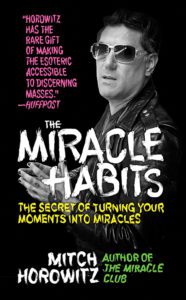 Mitch shows how to foster a life of revolutionary self-direction through thirteen "Miracle Habits"―radical but workable commitments that allow you to "Spend for Power" (Habit 8), "Get Away from Cruel People" (Habit 6), "Rule In Hell" (Habit 13), and produce fortuitous events surpassing all expectation in career, creativity, relationships, charisma, and self-respect.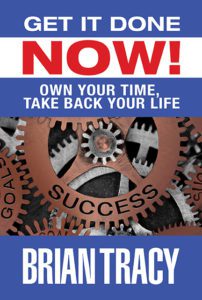 While productivity and time management expert Brian Tracy has been writing bestselling books and giving seminars on these topics for well over thirty years, the challenge of remaining optimally productive in our modern world has never been greater. How can this be?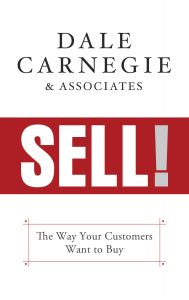 In Sell!, Dale Carnegie & Associates reveal the REAL modern sales cycle. It's one that depends on your ability to influence more than just one buyer, understand what today's customers want from you (and don't want), and use time-tested human relations principles that will help you strengthen relationships anywhere in the global economy.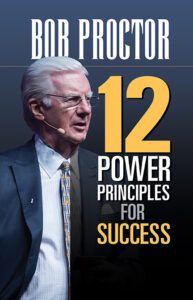 12 Power Principles for Success
12 Power Principles for Success teaches in depth the principles and mind-sets you must master to ensure you're always ahead on the scoreboard of life.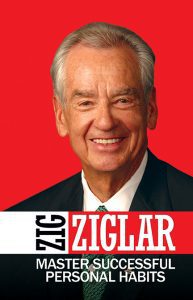 Master Successful Personal Habits
What will your legacy be? What lasting imprint do you want to make on the world? With this classic collection of success ideas from Zig Ziglar, you won't leave your legacy to chance. 
Napoleon Hill's Master Course
The philosophy for achievement among the most influential and proven works the world has ever known.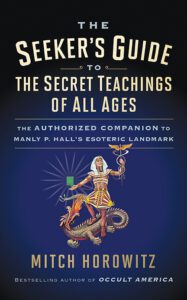 The Seeker's Guide to The Secret Teachings of All Ages
No writer has done more to bring the occult scholarship of Manly P. Hall to a new generation than PEN Award-winning historian Mitch Horowitz.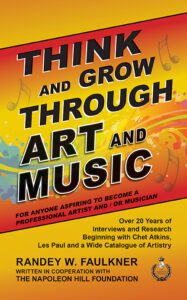 Think and Grow Through Art and Music
Think and Grow Through Art & Music is written for anyone who aspires to be or become a professional in the field of art and music.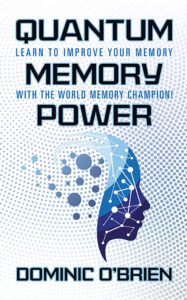 Develop a memory so powerful, you're like a human computer. Learn how to remember names, faces, numbers, birthdays, dates, appointments, or any sequence of numbers you want.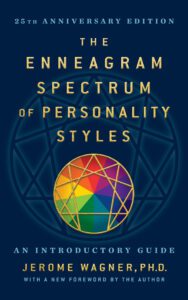 The Enneagram Spectrum of Personality Styles
This is the best introductory book you will find on the Enneagram. Wagner's guide is a clear and concise introduction to the Enneagram, useful for personal exploration and as a teaching ID for workshop presenters and counselors.
The Secret to Attracting Money
Bestselling author and The Secret co-star Dr. Joe Vitale teaches you how to attract money easily and effortlessly by harnessing the astounding power of the Law of Attraction!
In Visualizing is Realizing, learn how to overcome your fear, doubt, anxieties and worries and build unstoppable self-confidence, self-esteem and self-worth. Orchestrate an extraordinary life worth living and rise to unimaginable heights of success.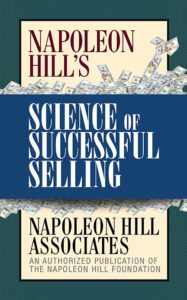 Science of Successful Selling
This authorized publication of the Napoleon Hill Foundation will give you the tools you can use to effectively sell yourself and your ideas.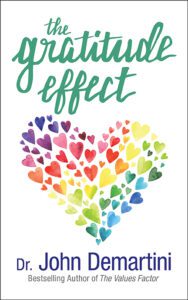 Let The Gratitude Effect open your heart, inspire your mind, awaken your inner powers and hidden seeds of greatness. Allow it to help you break through any limiting beliefs and guide you to a more empowered life filled with deeper meaning and awareness.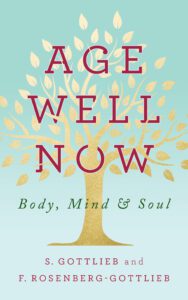 Long life is a divine gift ― here are the tools and teachings to optimize, revitalize and redefine your world.It's your time to shine!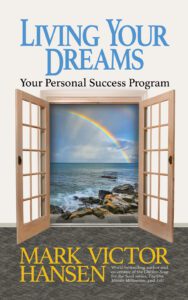 You have extraordinary possibilities hidden inside you! Let each of them excite you at the fiber of your being. Those possibilities, ideas, hunches, inklings, and inner nudges are called dreams…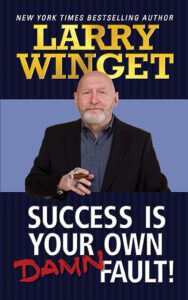 Success is Your Own Damn Fault!
Your success isn't up to anyone else, only you.When you learn to stop blaming and start taking responsibility everything will change. In this book, Larry will show you how to do that and tell you exactly what to do in order to move your life and business to the next level.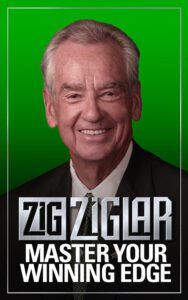 In the world of personal development, motivation, public speaking and sales, there will never be another Zig Ziglar.His infectious sense of humor, his masterful storytelling skills, his uncanny ability to inspire, and his downhome Southern charm will last forever.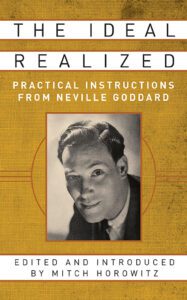 The extraordinary mystic Neville Goddard is one of today's most influential metaphysical voices―and spiritual writer. Mitch Horowitz is widely acknowledged as the leading interpreter of the teacher's ideas and life story. In an unparalleled effort, Mitch combs through Neville's extensive body of work to distill the master's most practical and effective methods and techniques for operating the creative powers of your mind.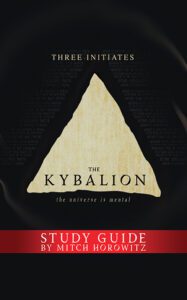 In this tour de force of occult philosophy, historian and scholar of esotericism Mitch Horowitz takes you deeper than ever into the truths and personal uses of the timeless principles of The Kybalion.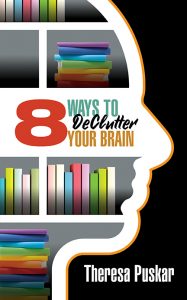 8 Ways to Declutter Your Brain
In this revolutionary new book, edu-tainer, speaker, and author Theresa Puskar sheds light on the incessant mind chatter that clutters your brain and uncovers the myriad of traps your ego sets to deplete your energy and keep you conflicted, confused and running.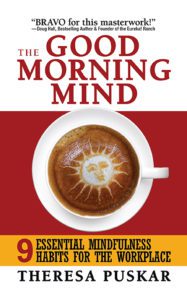 A commitment to cultivating mindfulness practices in your business is no longer optional, it is an imperative.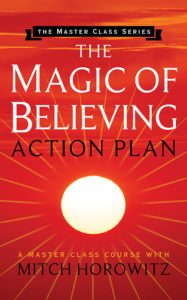 The Magic of Believing Action Plan
PEN Award-winning historian and popular New Thought voice Mitch Horowitz teaches how to harness and maximize the tools of The Magic of Believing, one of the most effective works of mind-power ever written.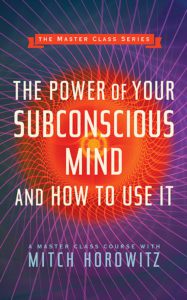 The Power of Your Subconscious Mind and How to Use It
Historian and New Thought scholar Mitch Horowitz shines a new light on Joseph Murphy's landmark, The Power of Your Subconscious Mind, showing how to maximize Murphy's methods, reverse setbacks, and remove mental blocks.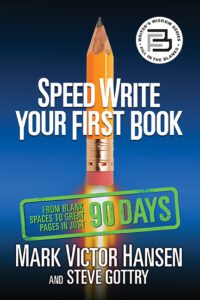 Speed Write Your First Book
Write your first book in just 90 days! Once you begin the process you will love it! You might even become obsessed with writing.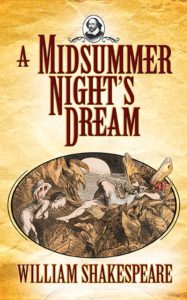 A Midsummer Night's Dream
Witness the stages of love, marriage and jealousy as well as all of the mysterious images of romantic desire in this beautiful edition of A Midsummer Night's Dream.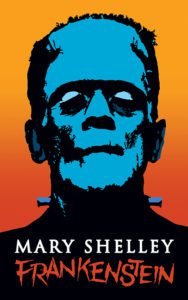 There is no greater novel and no more well-known monster than Mary Shelley's Frankenstein. Now you can enjoy the original 1818 version in this beautifully designed edition.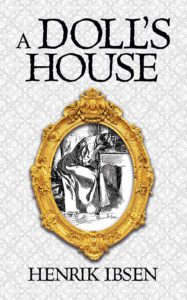 A Doll's House, the three-act play by Henrik Ibsen, which premiered at the Royal Theatre in Copenhagen, Denmark in 1879, is one of the most well-known and frequently performed of modern plays. It richly displays the genius with which Ibsen pioneered modern, real¬istic prose drama.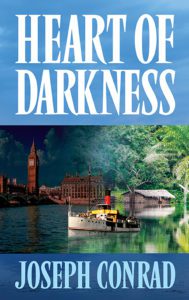 Heart of Darkness is a novella written in 1899 by Anglo-Polish novelist Joseph Conrad. It is about a voyage into the Congo Free State in the heart of Africa, by the story's narrator Marlow, an introspective sailor who takes a job as a riverboat captain with the Company, a Belgian concern organized to trade in the Congo.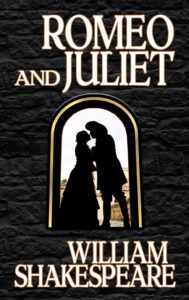 Romeo and Juliet is a tragedy written by William Shakespeare early in his career near the end of the 16th century. This story of a love that can never be truly realized and the tragedy that ensues, involves two young star-crossed lovers whose deaths ultimately reconcile their feuding families, the Montagues and the Capulets, who had been engaged in a blood feud for many years.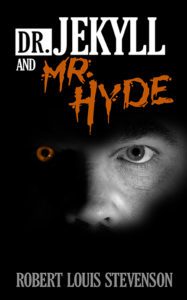 First published in 1886, Dr. Jekyll and Mr. Hyde is author Robert Louis Stevenson's classic tale of man's inner struggle between good and evil.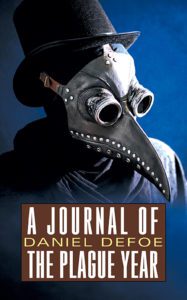 A Journal of the Plague Year
The year was 1665 when the plague swept through London. Daniel Defoe was only five at the time but 60 years later relied on his memories as well as those of his uncles and a collection of their journals to create this vivid chronicle of the devastating epidemic, which claimed over 97,000 lives.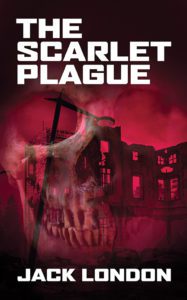 The Scarlet Plague by Jack London, is a post-apocalyptic novel written in 1910 and was originally published as a series in London Magazine in 1912. The book was noted in 2020 as having been prescient of the Coronavirus pandemic which is essentially eerie since London wrote this at a time when the world was not as quickly connected by travel as it is today.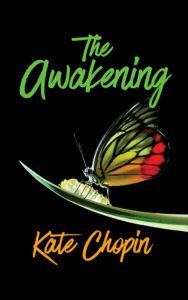 First published in 1899, this compelling novel shocked readers with its honest treatment of female marital infidelity. This sensuous book tells of the woman's abandonment of her family, her seduction, and her awakening to desires and passions that threatened to consume her.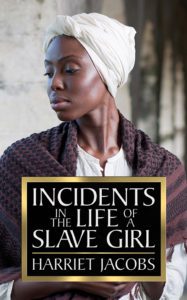 Incidents in the Life of a Slave Girl
This powerful and unflinching memoir by young mother and fugitive slave, Harriet Ann Jacobs remains among the few remaining slave narratives written by a woman. The book was published in 1861 after Jacobs' harrowing escape from a wicked and predatory master.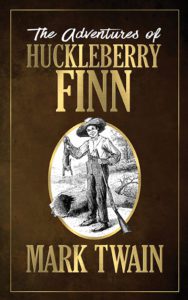 The Adventures of Huckleberry Finn
This beautifully designed unabridged original edition of the classic The Adventures of Huckleberry Finn by Mark Twain is one of the first American novels to be written in vernacular English.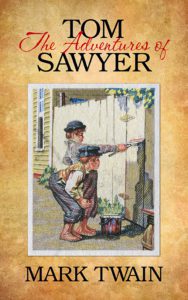 The Adventures of Tom Sawyer
In this timeless classic of American literature, Mark Twain created the memorable characters Tom Sawyer and Huckleberry Finn. The Adventures of Tom Sawyer exemplifies the life of a young boy on the frontier in the mid-1800s.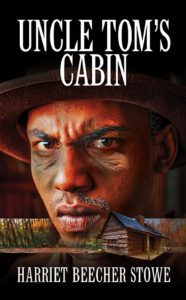 This beautifully designed unabridged edition includes both Volume I and Volume II. Uncle Tom's Cabin, or Life Among the Lowly is an anti-slavery novel by American author Harriet Beecher Stowe. The lives and losses of slaves in the American south are portrayed in this unflinching indictment of slavery.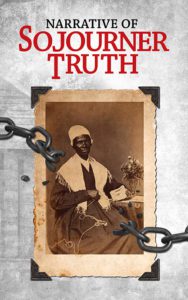 Narrative of Sojourner Truth
The Narrative of Sojourner Truth is the memoir of an African-American woman who struggled against the bondages of slavery in the early 1800s.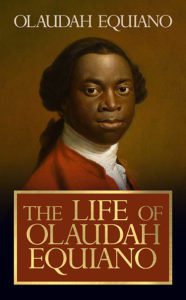 The Life of Olaudah Equiano
A remarkable account of early slavery and later freedom, The Life of Olaudah Equiano, Or Gustavus Vassa, The African, Written By Himself, is the 1789 autobiography of former slave Olaudah Equiano.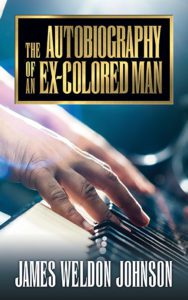 The Autobiography of an Ex-Colored Man
First published anonymously in 1912, James Weldon Johnson's emotionally gripping fictional autobiography of a young biracial man living in America during the turn of the century is a landmark in black literary history and a classic of American fiction.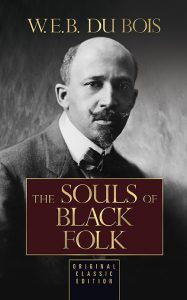 This classic groundbreaking work of American literature first published in 1903 is a cornerstone of African-American literary history and a seminal work in the field of sociology.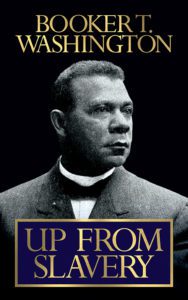 Up from Slavery is the 1901 autobiography of American educator Booker T. Washington. Born in a Virginia slave hut, Washington rose from a slave child during the Civil War to worldwide recognition for his many accomplishments, becoming the most influential spokesman for African Americans of his day.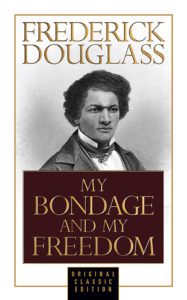 My Bondage and My Freedom
This is ex-slave Frederick Douglass' second autobiography. First published in 1855-at the height of Douglass' involvement in
the abolitionist movement-his narrative describes the steps that had led him to the forefront of the struggle for racial justice.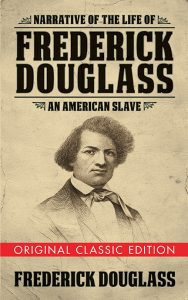 Narrative of the Life of Frederick Douglass
This classic of American literature, a dramatic autobiography of the early life of an American slave, was first published in 1845, when its author had just achieved his freedom. Its shocking first-hand account of the horrors of slavery became an international best seller.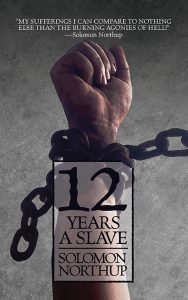 This harrowing true story of Solomon Northup was the basis for the Academy Award-winning film 12 Years a Slave. In it, he takes the reader on an unforgettable journey from the slave markets in Washington, D.C., and New Orleans to the major cotton and sugar plantations in Louisiana.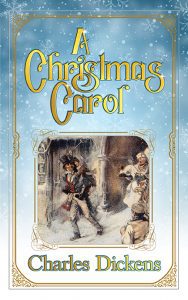 Charles Dickens' timeless classic, A Christmas Carol, is a beloved tale, which has captivated generations of readers for over 150 years.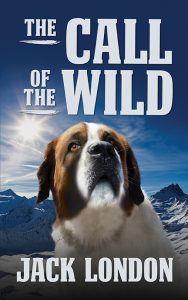 This beloved classic tells the story of Buck, a kind-hearted dog suddenly uprooted from his California home and transplanted to the exotic wilds of Alaska during the 1890s Yukon Gold Rush. Enslaved and forced to pull a heavy sled through miles and miles of frozen ice with little or nothing to eat and frequent beatings, Buck regresses into a primitive form of himself, which allows him to survive the harsh conditions and dangerous environment. He quickly learns the rules of the wild and fights for, and wins, his place as the leader of the team. When new incompetent drivers take over the sled, a kind man named John Thornton rescues Buck from this life of cruelty and certain death.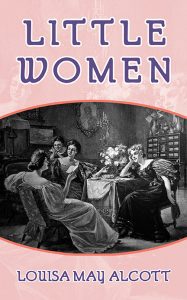 This unabridged top quality edition of the beloved classic, Little Women, is a portrait of nineteenth-century family life that has been read by young and old for generations. It is the story of four sisters―Meg, Jo, Beth, and Amy March, and details their passage from childhood to womanhood as they defy society's expectations.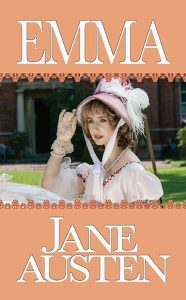 This beautifully designed original edition of Jane Austen's beloved novel, twice released as a major motion picture, is about a spoiled, precocious, headstrong young woman, Emma Woodhouse, who is blind to the dangers of meddling in other people's lives. Set in Regency England in the early nineteenth century, Emma lives with her wealthy, kindly, yet eccentric father who is quite the hypochondriac.