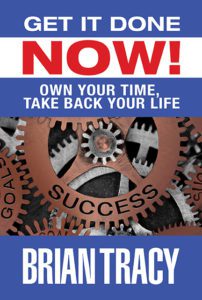 While productivity and time management expert Brian Tracy has been writing bestselling books and giving seminars on these topics for well over thirty years, the challenge of remaining optimally productive in our modern world has never been greater. How can this be?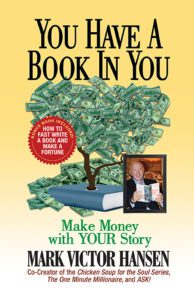 When you start to write a book, you're doing more than just typing words on a keyboard. You're entering the book business―and like every other business, the book business has many different elements. The author wants you to be 100 percent successful in dealing with all those elements so he has written this book to share with you his insider's story.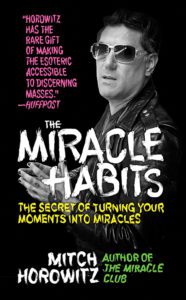 Mitch shows how to foster a life of revolutionary self-direction through thirteen "Miracle Habits"―radical but workable commitments that allow you to "Spend for Power" (Habit 8), "Get Away from Cruel People" (Habit 6), "Rule In Hell" (Habit 13), and produce fortuitous events surpassing all expectation in career, creativity, relationships, charisma, and self-respect.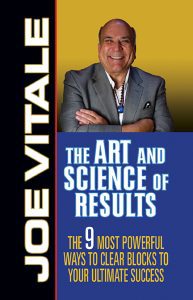 The Art and Science of Results
What is The Missing Secret to Achieving Your Goals? In this fascinating, mind stretching and empowering new book, bestselling author Dr. Joe Vitale, one of the stars of the hit movie The Secret, provides the surprising answers for achieving your goals faster than ever―even the biggest goals you can imagine!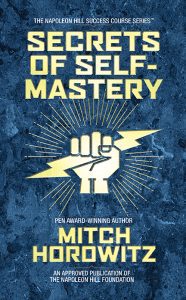 In Secrets of Self-Mastery, Mitch Horowitz, one of today's most literate voices of self-help and practical spirituality, produces a powerful and immensely useful guide to heightening your persuasiveness, abilities, business acumen, charisma, and overall ability to attract backing, money, customers, and clients.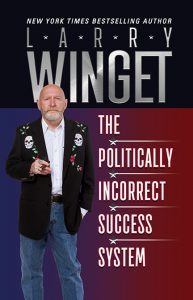 The Politically Incorrect Success System
The cancer of political correctness has not only helped to form a society of insincere, oversensitive, and under-achieving people-it has deprived individuals from the joy of living authentically and boldly. Well, living authentically and boldly has never been a problem for Larry Winget.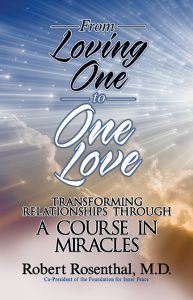 From Loving One to One Love: Transforming Relationships Through a Course In Miracles
Relationships give us some of our best moments… and also our worst. It's no wonder we're so preoccupied with them….Typically, relationships are special arrangements made between two people. A Course in Miracles takes a radically different approach. It teaches that relationships are the classrooms in which we learn to awaken to our true nature, which is only love.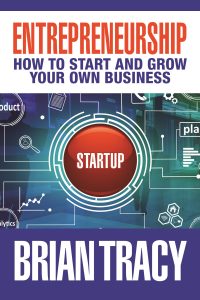 In this entrepreneurial age, it's very tempting to leave your job to start your own business. Before you do, learn all you can from the best. This book is just that.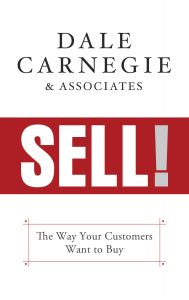 In Sell!: The Way Your Customers Want to Buy, Dale Carnegie Training shares the REAL modern sales cycle–one that depends on your ability to influence more than just one buyer, understand what today's customers want from you (and don't want), and use time tested human relations principles that will help you strengthen relationships anywhere in the global economy. 
12 Power Principles for Success
12 Power Principles for Success teaches in depth the principles and mind-sets you must master to ensure you're always ahead on the scoreboard of life.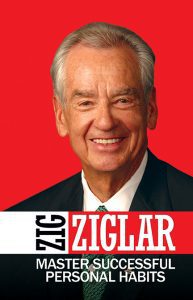 Master Successful Personal Habits
What will your legacy be? What lasting imprint do you want to make on the world? With this classic collection of success ideas from Zig Ziglar, you won't leave your legacy to chance.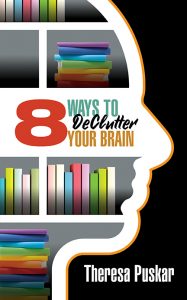 8 Ways to Declutter Your Brain
In this revolutionary new book, edu-tainer, speaker, and author Theresa Puskar sheds light on the incessant mind chatter that clutters your brain and uncovers the myriad of traps your ego sets to deplete your energy and keep you conflicted, confused and running.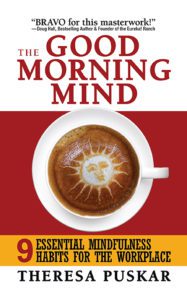 A commitment to cultivating mindfulness practices in your business is no longer optional, it is an imperative.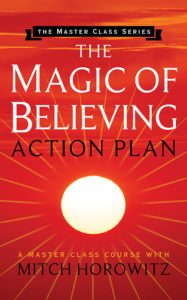 The Magic of Believing Action Plan
PEN Award-winning historian and popular New Thought voice Mitch Horowitz teaches how to harness and maximize the tools of The Magic of Believing, one of the most effective works of mind-power ever written.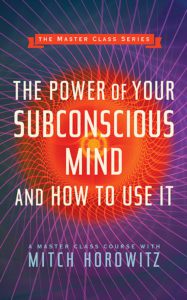 The Power of Your Subconscious Mind and How to Use It
Historian and New Thought scholar Mitch Horowitz shines a new light on Joseph Murphy's landmark, The Power of Your Subconscious Mind, showing how to maximize Murphy's methods, reverse setbacks, and remove mental blocks.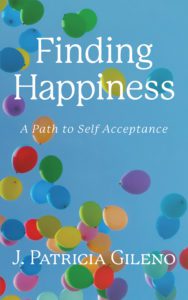 You can succeed and have a happy life even if you had no support system at home.
Growing up as a girl is hard enough, and with an unsupportive home life and a belittling mother, it can be unbearable. I will share my stories, what I learned, steps to heal, and how to recover and sustain positive thinking.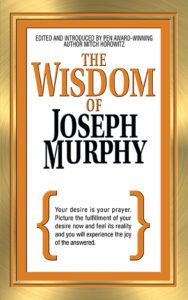 The Wisdom of Joseph Murphy
Like few other voices of the past century, minister and New Thought pioneer Joseph Murphy gave us an entirely new sense of human potential and power. The secret of creation, Murphy taught, is within your own thoughts.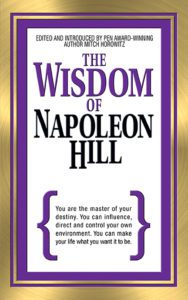 The Wisdom of Napoleon Hill
Here is an idea-packed collection of the greatest insights of the original success coach edited and introduced by PEN Award-winning historian Mitch Horowitz. Whether you are new to Napoleon Hill or a longtime reader, The Wisdom of Napoleon Hill serves as both the perfect introduction and refresher.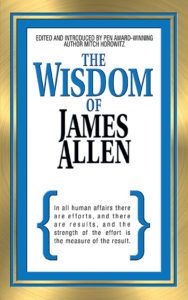 The Wisdom of
James Allen
The Wisdom of James Allen is the collection that finally and fully honors the career of one of the most important inspirational writers of the modern era. Including the full text of As a Man Thinketh, and other great works, The Wisdom of James Allen illuminates Allen as the literary and motivational giant that he truly was.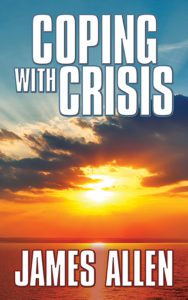 One cannot read James Allen without coming away changed for the better. In this memorable book, Above Life's Turmoil, Allen dissects the human condition, offering solutions in his usual practical and truthful style. Here, he leads you to confront the truth of who you are and how you came to be that person. Only then will you be free to become who you wish to be.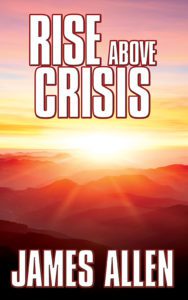 Elevate your life with three James Allen Books: Light on Life's Difficulties, Man: King of Mind, Body and Circumstance, and Morning and Evening Thoughts.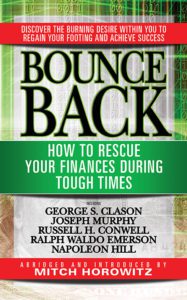 The five works abridged and introduced by historian and New Thought scholar Mitch Horowitz in Bounce Back give you the greatest possible opportunity to navigate economic crisis and poise yourself for recovery.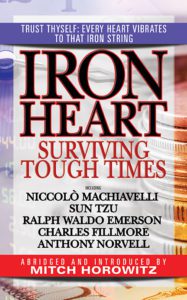 The five works abridged and introduced by historian and New Thought scholar Mitch Horowitz in Iron Heart inspire you towards the mental toughness and fortitude you need to face any adversity.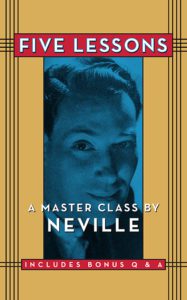 In 1948 the modern mystic Neville Goddard presented a series of lessons that many have come to regard as the teacher's clearest, most penetrating explanation of his methods of mental creativity. In them, Neville explains why your mental images and feelings determine your future. He provides his most direct, exquisitely clear method on how to explore the divine nature of your mind and use it to create the life you want.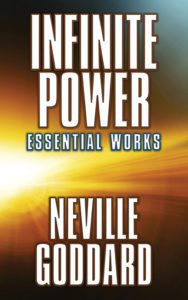 Infinite Power Essential Works
Includes At Your Command, Freedom For All and Out of This World. In the past decade the visionary work of Neville Goddard (1905-1972) has attained spectacular popularity. A new generation of readers is discovering and testing Neville's core principle: imagining creates reality.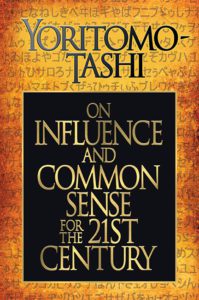 Influence and Common Sense for the 21st Century
Yoritomo-Tashi is one of the greatest Japanese philosophers and statesmen in history. He exercised an enormous influence over the minds of his people. Now you can benefit from the teachings of this great shogun as his two most famous works have been combined and edited in this one extraordinary book, On Influence and Common Sense for the 21st Century. It is a Japanese warrior's wisdom for the modern world.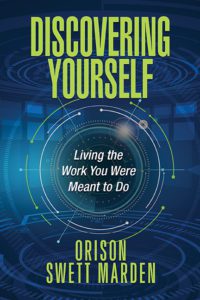 It is important to thoughtfully choose our careers but for many reasons many of us take a job because it is the first decent offer that comes along. In this book, Discovering Yourself, Marden goes through the preparation and pursuit of fulfillment and includes the life stories of successful men and women as told by themselves.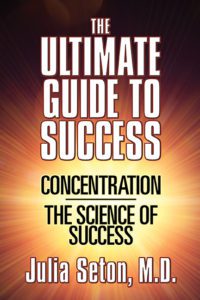 The Ultimate Guide for Success
This revised and updated edition of The Ultimate Guide to Success combines Julia Seton's two powerful works, Concentration: The Secret of Success and The Science of Success.Seton shows that by controlling our minds and concentrating on what we desire, we can attain anything.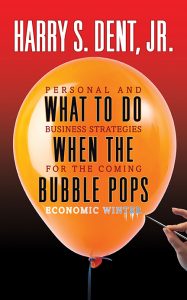 What To Do When The Bubble Pops
Harry Dent has been predicting for some time that we are about to enter a prolonged downturn, one that will be looked at by historians as a classic economic depression…He believes that the Fed cannot keep the bubble from popping much longer – and when it does pop, every individual will need to be prepared for a period he calls an "economic winter". In this book, you'll learn the personal and business strategies that will be essential to protect and preserve your assets and the few areas of the economy that will still do well during this winter period.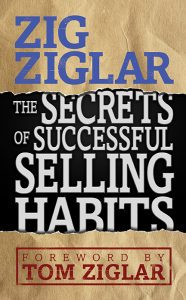 The Secrets of Successful Selling Habits
Nobody can make a career in selling sound better than Zig Ziglar can. That's because he sincerely believes in his product. When he tells you it's the best career known to man, he really believes it. Once you've experienced this inspiring presentation from Zig Ziglar, you will too!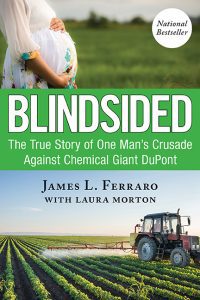 Blindsided is a blow-by-blow account of how a lone attorney challenged a dangerous threat to public health….and how the defenders never saw defeat coming. It's a real life David and Goliath story―a true courtroom drama for the ages.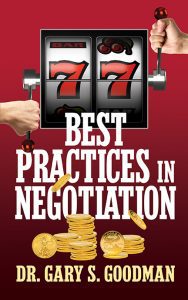 77 Best Practices In Negotiation
There is a lot of room for creativity in negotiating, but few folks pay attention to the possibilities. You need LOTS of tools, techniques, strategies, ploys, feints, and bluffs in order to come out on top. That's why expert negotiator Dr. Gary Goodman has provided you with no fewer than 77 Best Practices!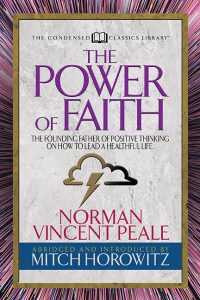 The Power of Faith is one of the earliest and most profoundly practical works to come from the Rev. Norman Vincent Peale, author of The Power of Positive Thinking. Written in 1940,The Power of Faith describes in simple, clear terms how to harness the extraordinary energies of prayer, reflection, faith, and religious insight to revolutionize your life in the areas of relationships, business, self-image, healing, guilt, peace of mind, and purpose.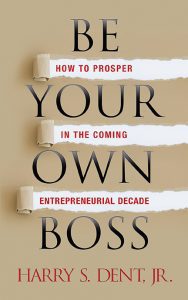 In Be Your Own Boss: How to Prosper in the Coming Entrepreneurial Decade, Harry Dent wants to encourage you to start your own business in the best way suited for you.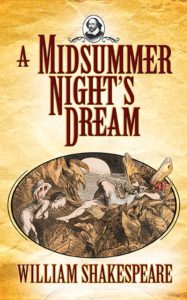 A Midsummer Night's Dream
Witness the stages of love, marriage and jealousy as well as all of the mysterious images of romantic desire in this beautiful edition of A Midsummer Night's Dream.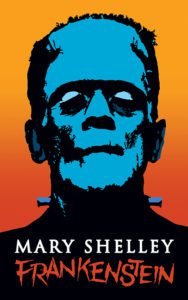 There is no greater novel and no more well-known monster than Mary Shelley's Frankenstein. Now you can enjoy the original 1818 version in this beautifully designed edition.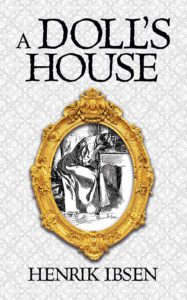 A Doll's House, the three-act play by Henrik Ibsen, which premiered at the Royal Theatre in Copenhagen, Denmark in 1879, is one of the most well-known and frequently performed of modern plays. It richly displays the genius with which Ibsen pioneered modern, real¬istic prose drama.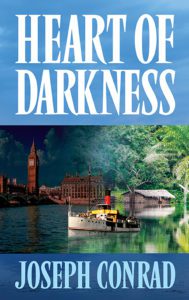 Heart of Darkness is a novella written in 1899 by Anglo-Polish novelist Joseph Conrad. It is about a voyage into the Congo Free State in the heart of Africa, by the story's narrator Marlow, an introspective sailor who takes a job as a riverboat captain with the Company, a Belgian concern organized to trade in the Congo.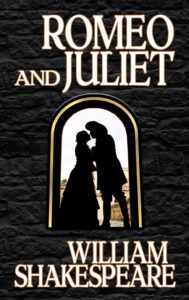 Romeo and Juliet is a tragedy written by William Shakespeare early in his career near the end of the 16th century. This story of a love that can never be truly realized and the tragedy that ensues, involves two young star-crossed lovers whose deaths ultimately reconcile their feuding families, the Montagues and the Capulets, who had been engaged in a blood feud for many years.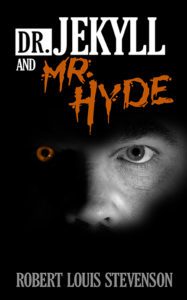 First published in 1886, Dr. Jekyll and Mr. Hyde is author Robert Louis Stevenson's classic tale of man's inner struggle between good and evil.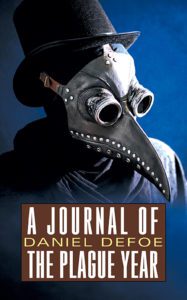 A Journal of the Plague Year
The year was 1665 when the plague swept through London. Daniel Defoe was only five at the time but 60 years later relied on his memories as well as those of his uncles and a collection of their journals to create this vivid chronicle of the devastating epidemic, which claimed over 97,000 lives.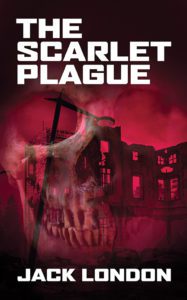 The Scarlet Plague by Jack London, is a post-apocalyptic novel written in 1910 and was originally published as a series in London Magazine in 1912. The book was noted in 2020 as having been prescient of the Coronavirus pandemic which is essentially eerie since London wrote this at a time when the world was not as quickly connected by travel as it is today.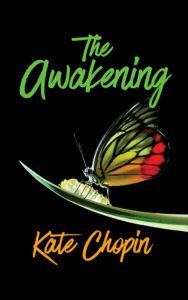 First published in 1899, this compelling novel shocked readers with its honest treatment of female marital infidelity. This sensuous book tells of the woman's abandonment of her family, her seduction, and her awakening to desires and passions that threatened to consume her.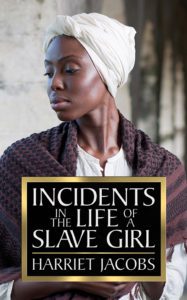 Incidents in the Life of a Slave Girl
This powerful and unflinching memoir by young mother and fugitive slave, Harriet Ann Jacobs remains among the few remaining slave narratives written by a woman. The book was published in 1861 after Jacobs' harrowing escape from a wicked and predatory master.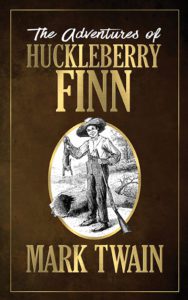 The Adventures of Huckleberry Finn
This beautifully designed unabridged original edition of the classic The Adventures of Huckleberry Finn by Mark Twain is one of the first American novels to be written in vernacular English.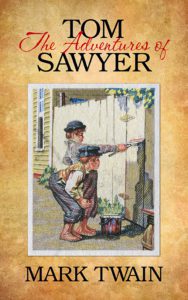 The Adventures of Tom Sawyer
In this timeless classic of American literature, Mark Twain created the memorable characters Tom Sawyer and Huckleberry Finn. The Adventures of Tom Sawyer exemplifies the life of a young boy on the frontier in the mid-1800s.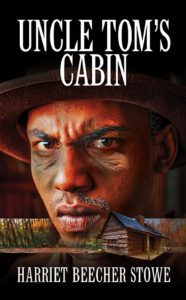 This beautifully designed unabridged edition includes both Volume I and Volume II. Uncle Tom's Cabin, or Life Among the Lowly is an anti-slavery novel by American author Harriet Beecher Stowe. The lives and losses of slaves in the American south are portrayed in this unflinching indictment of slavery.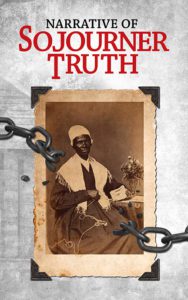 Narrative of Sojourner Truth
The Narrative of Sojourner Truth is the memoir of an African-American woman who struggled against the bondages of slavery in the early 1800s.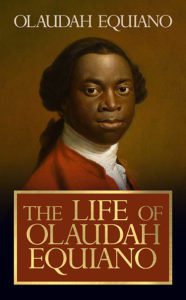 The Life of Olaudah Equiano
A remarkable account of early slavery and later freedom, The Life of Olaudah Equiano, Or Gustavus Vassa, The African, Written By Himself, is the 1789 autobiography of former slave Olaudah Equiano.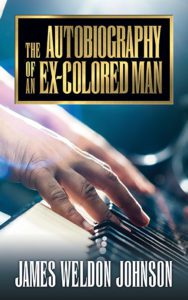 The Autobiography of an Ex-Colored Man
First published anonymously in 1912, James Weldon Johnson's emotionally gripping fictional autobiography of a young biracial man living in America during the turn of the century is a landmark in black literary history and a classic of American fiction.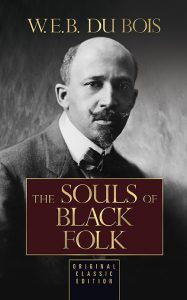 This classic groundbreaking work of American literature first published in 1903 is a cornerstone of African-American literary history and a seminal work in the field of sociology.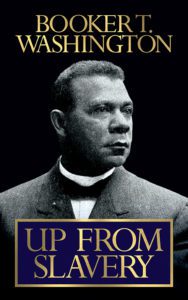 Up from Slavery is the 1901 autobiography of American educator Booker T. Washington. Born in a Virginia slave hut, Washington rose from a slave child during the Civil War to worldwide recognition for his many accomplishments, becoming the most influential spokesman for African Americans of his day.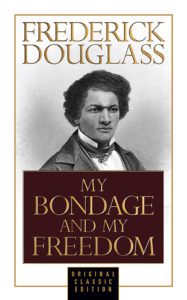 My Bondage and My Freedom
This is ex-slave Frederick Douglass' second autobiography. First published in 1855-at the height of Douglass' involvement in
the abolitionist movement-his narrative describes the steps that had led him to the forefront of the struggle for racial justice.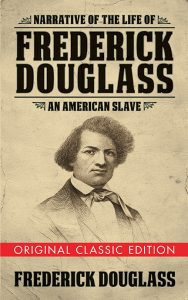 Narrative of the Life of Frederick Douglass
This classic of American literature, a dramatic autobiography of the early life of an American slave, was first published in 1845, when its author had just achieved his freedom. Its shocking first-hand account of the horrors of slavery became an international best seller.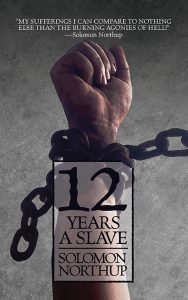 This harrowing true story of Solomon Northup was the basis for the Academy Award-winning film 12 Years a Slave. In it, he takes the reader on an unforgettable journey from the slave markets in Washington, D.C., and New Orleans to the major cotton and sugar plantations in Louisiana.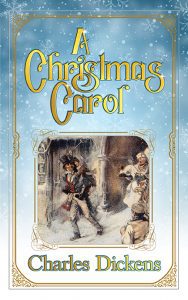 Charles Dickens' timeless classic, A Christmas Carol, is a beloved tale, which has captivated generations of readers for over 150 years.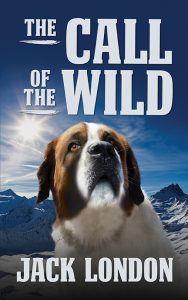 This beloved classic tells the story of Buck, a kind-hearted dog suddenly uprooted from his California home and transplanted to the exotic wilds of Alaska during the 1890s Yukon Gold Rush. Enslaved and forced to pull a heavy sled through miles and miles of frozen ice with little or nothing to eat and frequent beatings, Buck regresses into a primitive form of himself, which allows him to survive the harsh conditions and dangerous environment. He quickly learns the rules of the wild and fights for, and wins, his place as the leader of the team. When new incompetent drivers take over the sled, a kind man named John Thornton rescues Buck from this life of cruelty and certain death.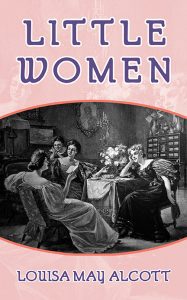 This unabridged top quality edition of the beloved classic, Little Women, is a portrait of nineteenth-century family life that has been read by young and old for generations. It is the story of four sisters―Meg, Jo, Beth, and Amy March, and details their passage from childhood to womanhood as they defy society's expectations.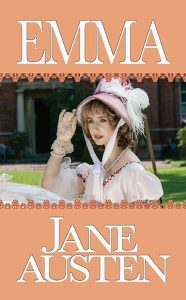 This beautifully designed original edition of Jane Austen's beloved novel, twice released as a major motion picture, is about a spoiled, precocious, headstrong young woman, Emma Woodhouse, who is blind to the dangers of meddling in other people's lives. Set in Regency England in the early nineteenth century, Emma lives with her wealthy, kindly, yet eccentric father who is quite the hypochondriac.