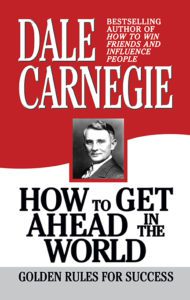 How to Get Ahead In the World
Golden Rules for Success

Dale Carnegie
ISBN 978-1-7225-2391-6 
Publish Date: 2/22/22
$4.98
If you want to get ahead in business, if you want to increase your income, if you want people to like you, learn the skills discussed in the interviews Dale Carnegie has with ordinary and extraordinary people. The bestselling author of How to Win Friends and Influence People, turns his attention to success and some of the things you must know if you are going to get along in our ever-changing world.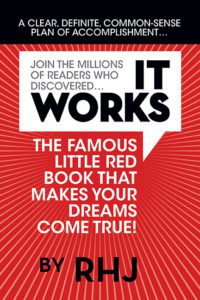 It Works
The Famous Little Red Book That Makes Your Dreams Come True!

RHJ
ISBN 978-1-7225-2680-1 
Publish Date: 1/1/22
$.99
This little book It Works has won over millions of readers since 1926—and for good reason.

Its three simple rules to success are an extraordinary, effective, and workable means to attainment. But you won't know until you try them.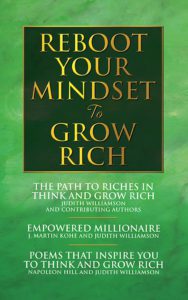 Reboot Your Mindset to Grow Rich
The Path to Riches In Think and Grow Rich, Empowered Millionaire, Poems That Inspire You to Think and Grow Rich
Judith Williamson
ISBN 978-1-7225-2731-0 
Publish Date: 4/12/22
$19.98
This bundle of 3 life-changing books will help you reboot your mindset so that you will be able to live the life of your dreams.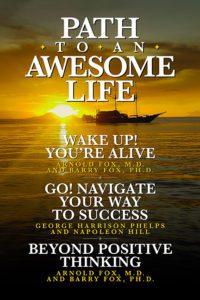 Path to An Awesome Life
Wake Up! Your'e Alive, Go! Navigate Your Way to Success, Beyond Positive Thinking

Arnold Fox, M.D. and Barry Fox, Ph.D., George Harrison Phelps and Napoleon Hill
ISBN 978-1-7225-2730-3 
Publish Date: 4/12/22
$19.98
Just having positive thoughts or dreams is not enough. You need to put those dreams and wishes into action. 
These 3 amazing books will help you do just that and start you on the path to an awesome life.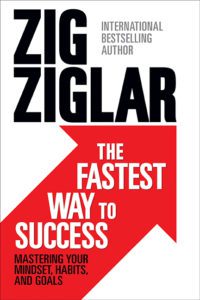 The Fastest Way to Success
Mastering Your Mindset Habits and Goals

Zig Ziglar
ISBN 978-1-7225-2726-6 
Publish Date: 4/5/22
$14.99
In the world of personal development, motivation, public speaking and sales, there will never be another Zig Ziglar. With this classic collection of his ideas, you will learn timeless lessons on how to thrive by achieving a positive and happy mindset, identify and develop the habits it takes to reach success in all areas of your life and overcome any adversity to attain the goal of living your dreams.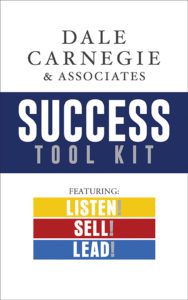 Success Tool Kit
Listen!, Sell!, Lead!
Dale Carnegie and Associates
ISBN 978-1-7225-2727-3 
Publish Date: 4/5/22
$14.99
Dale Carnegie's unique and powerful approach to leadership training is based on wisdom and expertise gained from developing leaders longer than any other professional development organization. If you want to be more effective at motivating and inspiring your teams, this book will give you the tools and techniques to address common leadership challenges and shift your mindset and behavior to become a more positive and confident role model leader.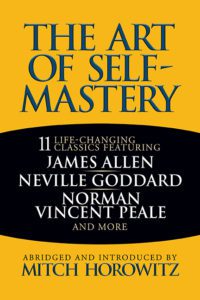 The Art of Self-Mastery
11 Life-Changing Classics Featuring James Allen, Neville Goddard, Norman Vincent Peale and More
Mitch Horowitz
ISBN 978-1-7225-2729-7 
Publish Date: 4/12/22
$22.49
The Art of Self-Mastery presents 11 timeless classics and the greatest inspirational works of our time condensed and introduced by PEN Award-winning historian and New Though Scholar Mitch Horowitz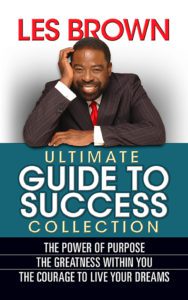 Les Brown Ultimate Guide
to Success Collection
The Power of Purpose, The Greatness Within You, The Courage to Live Your Dreams

Les Brown
ISBN 978-1-7225-2750-1 
Publish Date: 7/26/22
$20.99
As one of the world's most renowned motivational speakers, Les Brown is a dynamic personality and highly-sought-after resource in business and professional circles for Fortune 500 CEOs, small business owners, non-profit and community leaders from all sectors of society looking to expand opportunity. Now you can tap into his knowledge in his Ultimate Guide to Success collection.