Neville Goddard

ISBN 978-1-7225-2452-4

Publish Date: 5/11/20
$0.99
Experience mystical teacher Neville Goddard's first full-length book written in 1939 in this top quality editon of At Your Command. In this immensely practical short work, you'll receive a complete understanding of Neville's method for using the true nature of your imaginative powers of creativity as he succinctly lays out his ideas with ease, and total practicality. Neville discloses his extraordinary and testable claim that your awakened imagination is God Itself.
In the past decade the visionary work of Neville Goddard (1905-1972) has attained spectacular popularity. A new generation of readers is discovering and testing Neville's core principle: imagining creates reality.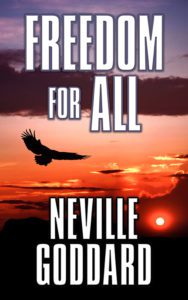 Neville Goddard

ISBN 978-1-7225-2453-1

Publish Date: 5/11/20
$0.99
Public opinion will not long endure a theory, which does not work in practice. Today, probably more than ever before, man demands proof of the truth of even his highest ideal.
Drawn from the author's own mystical illumination, Freedom for All reveals the truth buried within the stories of the old and new testaments alike.
Briefly, the book states that consciousness is the one and only reality—that consciousness is the cause, and manifestation is the effect. It draws the reader's attention to this fact constantly, that the reader may always keep first things first. Having laid the foundation that a change of consciousness is essential to bring about any change of expression, this book explains a dozen different ways to bring about such a change of consciousness.
Freedom for All outlines a realistic and constructive principle that works. The revelation it contains will, if applied correctly, set you free.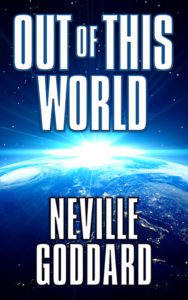 Neville Goddard

ISBN 978-1-7225-2455-5

Publish Date: 5/11/20
$0.99
"The most remarkable feature of man's future is its flexibility. It is determined by his attitudes rather than by his acts. The cornerstone on which all things are based is man's concept of himself." – Neville Goddard, Out of This World
This title shows the same intensity of thought and conviction that had made Neville famous amongst progressive thinkers. Here he explains the power of imagination and offers detailed visualization/mediation techniques that are out of this world! Learn what thinking fourth dimensionally is all about and discover how to change your future and make your desires in the invisible manifest in this physical realm.
In Out of This World we see not only a profound religious feeling, but also a sense of the dignity and responsibility of human life. Our own feeling about the results of his experiments as a whole is that they are not just an addition to our existing knowledge, but require a revolution in our whole way of thinking about the world.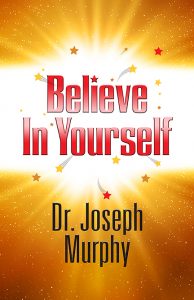 Joseph Murphy
ISBN 978-1-7225-2375-6 
Publish Date: 10/22/19
$4.98
DR. JOSEPH MURPHY, the author of The Power of Your Subconscious Mind, wrote, taught, counseled, and lectured to thousands all over the world for nearly 50 years. Studying the world's major religions convinced him that some great power lay behind them all. In Believe in Yourself, Murphy shows how you can use the power of believing in yourself to achieve your dreams. Illustrating his points with wonderful stories about how inventors, writers, artists, and entrepreneurs have used this power to reach the heights, he shows you how you, too, can achieve success.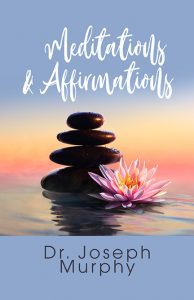 Meditations and Affirmations
Joseph Murphy
ISBN 978-1-7225-2372-5 
Publish Date: 10/22/19
$4.98
You have the incredible potential to be, do, and receive whatever you desire, imagine, and truly believe. Unfortunately, only a small number of people achieve their full human potential, because they fail to recognize and harness the infinite power of the subconscious mind—the divinity within them and around them. Meditations & Affirmations will show you how to create your own new reality through desire, imagination, and belief.
The Healing Power of Your Subconscious Mind
Joseph Murphy
ISBN 978-1-7225-2371-8
Publish Date: 10/22/19
$4.98
Your thoughts and feelings create your destiny. Whatever your conscious and subconscious minds agree upon will come to pass. Think of illness and you will be ill. Think of happiness and you will be happy. You have the power to control what goes into your mind. Instead of dwelling on depressing and life-sapping thoughts, feed your subconscious with life giving patterns and your actions and reactions will match your thoughts. In The Healing Power of Your Subconscious Mind Dr. Murphy gives you the tools to reprogram your mind to change the nature of your thoughts from debilitating negativism to inspiring affirmation.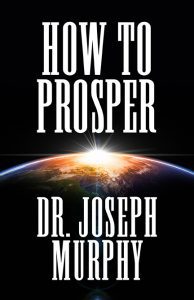 Joseph Murphy
ISBN 978-1-7225-2369-5 
Publish Date: 10/22/19
$4.98
Prosperity means to increase our capacity or ability in every direction, so that we make use of the Power and ourselves. The human mind connects the word prosper with money, but we do not get more money until we prosper inwardly by increasing our knowledge of God, the way he works, and by deepening our ability to express ourselves. In How to Prosper, Dr. Murphy gives you the tools to reprogram your mind to find that power that will lead to prosperity.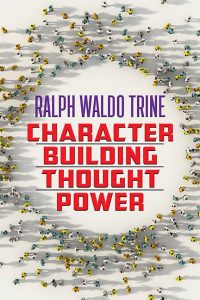 Character Building Thought Power
Ralph Waldo Trine
ISBN 978-1-7225-2381-7 
Publish Date: 10/7/19
$4.39
A thought, good or evil, an act, in time a habit, so runs life's law, what you live in your thought world, that sooner or later you will find objectified in your life."
A landmark in the New Thought movement that spawned much of the 20th century's self-help writing, this 1899 classic inspires us to create the healthy habits we need to develop the effective character we want.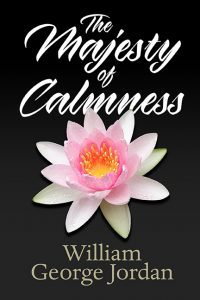 William George Jordan
ISBN 978-1-7225-2380-0 
Publish Date: 10/7/19
$4.95
Calmness is the rarest quality in human life. It is the poise of a great nature, in harmony with itself and its ideals. It is the moral atmosphere of a life self-centered, self-reliant, and self-controlled. Calmness is singleness of purpose, absolute confidence, and conscious power, ready to be focused in an instant to meet any crisis.
This timeless motivational work.by William George Jordan will teach you and guide you to obtaining calmness in your life.
Elbert Hubbard
ISBN 978-1-7225-2224-7 
Publish Date: 10/7/19
$2.50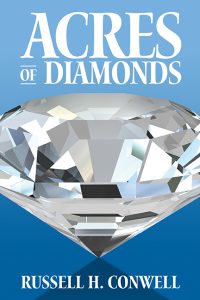 Russel H. Conwell
ISBN 978-1-7225-2377-0
Publish Date: 10/7/19
$2.50
Conwell was one of the most charitable millionaires of his time. He was the founder of Temple University and was referred to as the penniless millionaire. Here is his classic inspirational speech about finding the resources to achieve all desirable things right in your community. His message will challenge you to find opportunities and discover true wealth in your own backyard.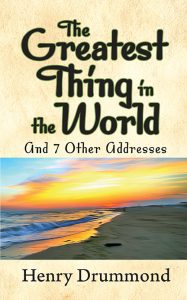 The Greatest Thing In The World and
7 Other Addresses
Henry Drummond
ISBN 978-1-7225-2378-7
Publish Date: 10/18/19
$4.98
Seven additional addresses by Henry Drummond are included in this unparalleled volume along with The Greatest Think in the World, Henry Drummond's most noted well-loved classic. A Christian missionary during the nineteenth century, he based his most famous work on 1 Corinthians 13. Embraced by readers who have successfully taken Drummond's ideas and used them in their own lives, The Greatest Thing in The World provides life-changing insight into the nine components of love. Readers are encouraged to practice the power and blessing of love in every area of life. The message, Drummond's concept of the most important ingredient in achieving and living a successful life, is beautiful, simple and honest.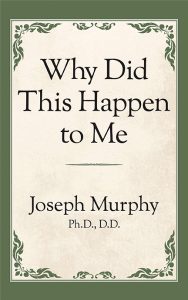 Why Did This Happen To Me
Joseph Murphy
ISBN 978-1-7225-2244-5 
Publish Date: 5/9/19
$2.98
When life does not go as planned, when misfortune strikes or one is unhappy with the cards one is dealt, we often hear the complaint, "Why did this happen to me?" There's no easy answer to this universal question. Let Dr. Joseph Murphy help you find the answer.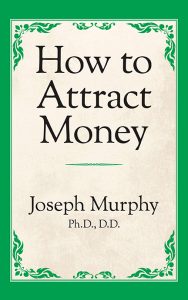 Joseph Murphy
ISBN 978-1-7225-2226-1 
Publish Date: 5/9/19
$2.98
It is your right to be rich. You are here to lead an abundant life and to be happy, radiant, and free. You should, therefore, have all the money you need to lead a full, happy, prosperous life.
There is no virtue in poverty; it is a mental disease, and it should be abolished from the face of the earth. You are here to grow, expand, and unfold – spiritually, mentally, and materially. You have the inalienable right to fully develop and express yourself along all lines. You should surround yourself with beauty and luxury. Why be satisfied with just enough to go around when you can enjoy the riches of the infinite?
In this book you will learn to make friends with money, and you will always have a surplus. Your desire to be rich is a desire for a fuller, happier, more wonderful life. It is a cosmic urge. It is good and very good.
Murphy has a gift for expressing great truths in a clear manner. If you are a hard worker but simply can't seem to get ahead, this book will change your life. As always, Murphy includes specific examples of what people can achieve if they start using their imaginative intelligence. These examples will inspire you to try out his methods for yourself.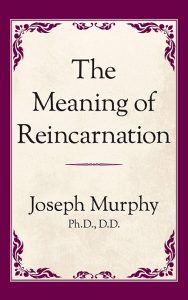 The Meaning Of Reincarnation
Joseph Murphy
ISBN 978-1-7225-2241-4 
Publish Date: 5/9/19
$2.98
All over the world, there are thinking people of all religious faiths that believe in the theory of reincarnation and karma, as these seem to provide an acceptable answer to many of life's mysteries; however, as readers of Joseph Murphy's book will discover, there are other perfectly plausible explanations that account for what people consider to be past-life experiences. It also explains why people are born into this world with differing advantages, disadvantages, and handicaps.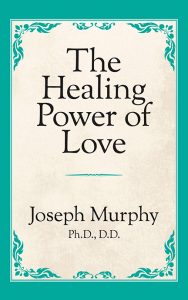 The Healing Power Of Love
Joseph Murphy
ISBN 978-1-7225-2240-7 
Publish Date: 5/9/19
$2.98
One of the most beautiful, soul-stirring stories in the Bible is the loving, moving account of Ruth and Boaz. Ruth means that which lovingly clings. Boaz means God's Truth. These are the two pillars which lead to the Holy of Holies within you.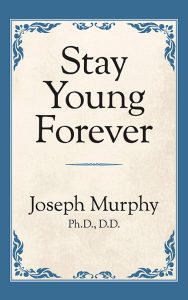 Joseph Murphy
ISBN 978-1-7225-2238-4 
Publish Date: 5/9/19
$2.98
Your mind does not grow old. Age is the dawn of wisdom. Welcome the change. Mind and spirit do not grow old. You are as old as you think you are. Age is an asset. You must be a producer and not a prisoner of society.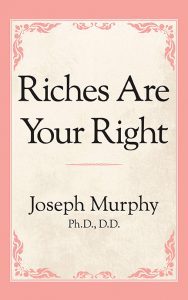 Joseph Murphy
ISBN 978-1-7225-2237-7 
Publish Date: 5/9/19
$2.98
This is a book full of powerful affirmations for health, wealth, relationships, and self-expression. The idea behind these techniques is pretty simple. Most of us grow up learning to put ourselves down for any real or imagined errors. We grow up believing certain things about ourselves or comparing ourselves negatively to others. The use of positive affirmations is a technique to change that negative self-talk into something more positive. Since we've spent many years on the negative image, it's unreasonable to expect an instant effect from affirmations, but if we stick to it for a few days, with honesty, trust, and belief, then results will start to happen.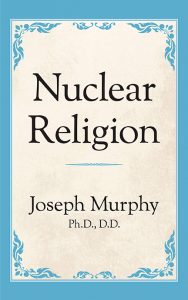 Joseph Murphy
ISBN 978-1-7225-2232-2 
Publish Date: 5/9/19
$2.98
Dr. Joseph Murphy was an Irish born, naturalized American author and New Thought minister, ordained in Divine Science and Religious Science. In Nuclear Religion, he states that your mindset allows you to be rich or be poor. You think positive thoughts if you are a person with a lot of money or you come up with a lot of sorry excuses for not having as much as you desire. It is all in the mind. You can be a person who lives in a ditch or one who lives in a penthouse, it is all up to you.
How To Use The Power Of Prayer
Joseph Murphy
ISBN 978-1-7225-2227-8 
Publish Date: 5/9/19
$2.98
Through the study and application of mental laws, you can find the way to health, harmony, peace, and prosperity. Scientific prayer is the practice of the presence of God.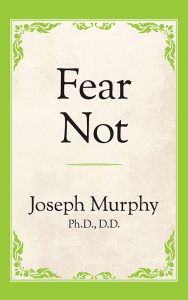 Joseph Murphy
ISBN 978-1-7225-2225-4 
Publish Date: 5/9/19
$2.98
Dr. Joseph Murphy has been acclaimed as a major figure in the human potential movement and a best-selling author of the genre.
Born in 1898, he was educated in Ireland and England. Years of research studying the world's major religions convinced him that some great power lay behind them all: The power is within you! He taught, counseled, and lectured to thousands all over the world for nearly 50 years.
In this book, written in 1946, he discusses how to conquer fear. "Do the thing you are afraid to do and the death of fear is certain. Say to yourself and mean it, 'I am going to master this fear,' and you will."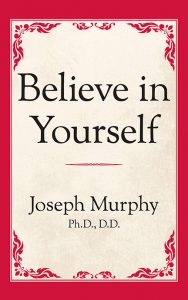 Joseph Murphy
ISBN 978-1-7225-2224-7 
Publish Date: 5/9/19
$2.98
In Believe in Yourself, Dr. Joseph Murphy, the author of The Power of Your Subconscious Mind, shows how you can use the power of believing in yourself to achieve your dreams. Illustrating his points with wonderful stories about how inventors, writers, artists, and entrepreneurs have used this power to reach the heights, he shows you how you, too, can achieve success.
Dr. Joseph Murphy wrote, taught, counseled, and lectured to thousands all over the world for nearly 50 years. Years of studying the world's major religions convinced him that some great power lay behind them all: The power is within you!
Dr. Murphy was minister-director of the Church of Divine Science in Los Angeles for 28 years, where his lectures were attended by 1,300 to 1,500 people every Sunday. His daily radio program during all that time was immensely popular.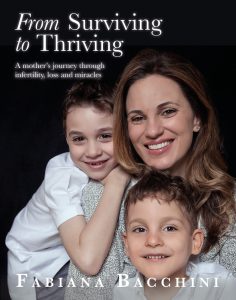 From Surviving to Thriving
A Mother's Journey Through Infertility, Loss and Miracles  
Fabiana Bacchini
ISBN 978-1-7225-2032-8
After living through an emotionally turbulent journey of infertility and the birth of one son, Fabiana was thrilled to discover that she was pregnant again, this time with twins. She did not expect to encounter a tumultuous road until she was told that one of her twins had no chance of survival. Then, only weeks later, she gave birth prematurely. Her surviving twin spent months in a neonatal intensive care unit and later became a child with special needs.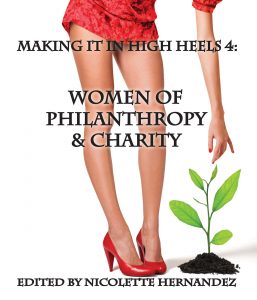 Making It In High Heels 4
Women of Philanthropy and Charity
Edited by Nicolette Hernandez 
ISBN 978-1-7225-2033-5 
Success. It means wanting something so grand and finally taking it. But for young women, this wanting goes hand in hand with doubt and fear. Making It in High Heels addresses her inner voice that says, "I'm not good enough." It celebrates how successful women are able to tame that inner voice and ultimately transform it into, "I am worth it! I can do this!" This group of superwomen not only achieve success in their careers but also have the confidence and desire to help causes close to their hearts. Discover how each woman's journey takes her to success and the drive that pushes her to do even more.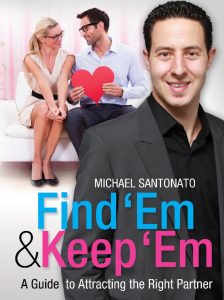 Find 'Em and Keep 'Em
A Guide To Attracting the Right Partner  
Michael Santonato 
ISBN 978-1-7225-2034-2
Find 'Em and Keep 'Em is not about dating.  Instead it is about getting to know yourself, what you want, and what you have to offer within a relationship. Michael takes the method he's been teaching people all over the world to attract great partners and proves its truth, giving you easy access to using it immediately. Attracting that great partner into your life will be so easy, you'll never have to wonder "how" again.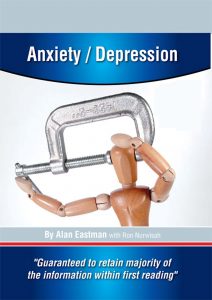 Alan Eastman with Ron Nurwisah  
ISBN 978-1-7225-2035-9
Addressing areas of everyday life – from the anxiety of visiting the dentist to personal depression – this guide helps readers eliminate the prohibitive nature of fear and sadness. Incorporating such techniques as visual meditation and transcripts to read before sleeping, readers learn to gain control over their negative thoughts and feelings and conquer the paralyzing and unhealthy symptoms associated with anxiety and depression.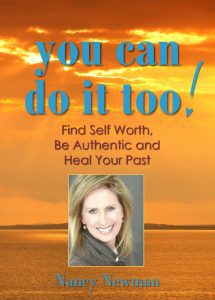 You Can Do It Too!
Find Self Worth, Be Authentic and Heal Your Past
Nancy Newman 
ISBN 978-1-7225-2036-6
Unfelt emotions from our childhood, past life trauma and our lack of self-worth affects our emotional and physical health and holds us back in life. Through reminders and exercises, Nancy Newman shows you how to be authentic, restore your self-worth and heal past wounds to create a positive, fulfilled and healthy life for yourself. Hypnotherapist and teacher to youth prison inmates, Newman will show you how to gain a new respect for yourself.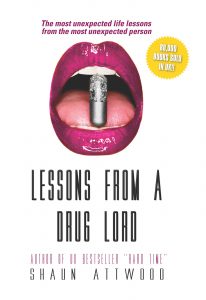 Lessons From a Drug Lord
The Most Unexpected Lessons 
From the Most Unexpected Person
Shaun Attwood
ISBN 978-1-7225-2037-3
A self-help book like no other. From the author of the best-selling Hard Time, Shaun Attwood took his business degree to Phoenix, Arizona, where he became an award winning stockbroker and then a millionaire day trader during the dot-com bubble. But Shaun became greedy and lost sight of what was important. He threw raves and distributed Ecstasy grossing $25 million. Before being convicted of money laundering and drug dealing, he served 26 months in the infamous jail system run by the notorious Sheriff Joe Arpaio. This is his account. His teachings will force you to re-examine your life and what is truly important.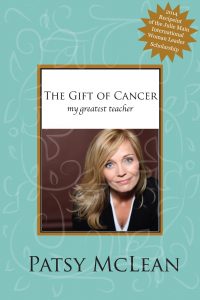 The Gift of Cancer
My Greatest Teacher  
Patsy McLean 
ISBN 978-1-7225-2038-0
The diagnosis of cancer can be the scariest feeling in the world, but for some, cancer can be your greatest teacher. For Patsy McLean, it exposed her to a new world of education – from nutritional deficiencies and exercise to the importance of mind-body balance. Researching how toxins affect the body and how nutrition can work to benefit or cripple our immune system, this book will go through the journey of how Patsy beat cancer and evaluated her life and values.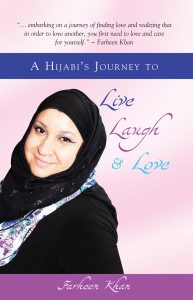 A Hijabi's Journey To Live, Laugh and Love  
Farheen Khan 
ISBN 978-1-7225-2039-7
This is the story of Farheen Khan and her inspiring voyage as she rose above betrayal, culture, and tradition to live in the present. She will motivate all women to face challenges and reevaluate their purposes in life in order to focus on what matters most.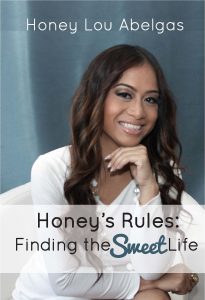 Honey's Rules 
Finding the Sweet Life 
Honey Lou Abelgas 
ISBN 978-1-7225-2040-3
A guide to the modern woman on finding the rules to living a sweet life by being fierce, confident, and by believing in yourself. Hoping to help inspire woman and men on finding inner peace, trusting your intuition and going after what you want. You will be taken on a spiritual journey onto different ways of looking at life. A series of life stories that will help find meaning to life, motivate those who want to give up, and inspire others to always do better. It gives you insights on friendships, love, spirituality, and motherhood.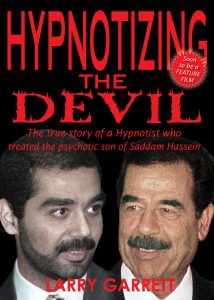 Hypnotizing the Devil
The True Story of a Hypnotist Who Treated
the Psychotic Son of Saddam Hussein  
Larry Garrett 
ISBN 978-1-7225-2042-7
Everyone remembers where they were during the September 11 attacks in New York. Larry Garrett, a Chicago hypnotist, will never forget, since he was in Saddam Hussein's palace in Baghdad with Uday Hussein, Saddam's eldest son. After an assassination attempt on Uday's life, Larry Garrett was brought in to help with the recovery from the mental and physical pain. Larry writes about his account of dealing with the man often referred to as a psychopath, the CIA, a palace full of guards with machine guns, and visiting Babylon. Larry's account will keep you in suspense.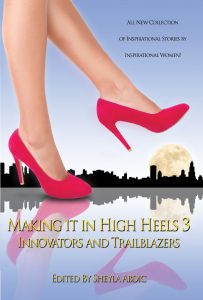 Making It In High Heels 3
Innovators and Trailblazers  
Edited by Sheyla Abdic
ISBN 978-1-7225-2043-4
With bullying and suicide becoming a prevalent issue for young girls, the need for mentors is stronger than ever. Making it in High Heels 3 brings together women from all different backgrounds and careers, providing advice, inspiration and motivation through personal life stories about the ups and downs of life and lessons in perseverance.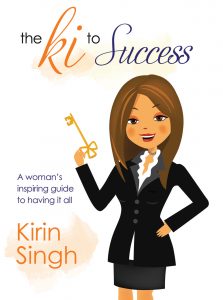 The Ki to Success
A Woman's Inspiring Guide to Having It All  
Kirin Singh 
ISBN 978-1-7225-2045-8
This successful businesswoman's guide shows how to help women of all ages seize control of their destiny. Written by a woman, to women, she tackles the issues of culture and managing the expectations of others, gives advice on how to overcome both personal and family issues, and presents techniques to enhance positive energy and attitude. She proves that every woman can accomplish their goals, attain worthy income, raise a family, and have it all.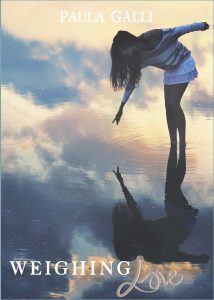 Paula Galli 
ISBN 978-1-7225-2046-5
About 7 million women suffer from an eating disorder. By the age of 20, Paula Galli was descending into a personal hell – forever obsessed with food, body image and her weight. Life became a nightmare of deceit, sadness and self-hate. In Weighing Love, she analyzes through personal experiences overcoming her damaged self-image to help others learn how to rediscover their sense of self. Her practical no-nonsense approach is a must read for women of all ages!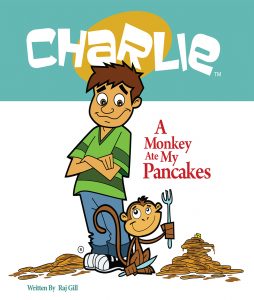 Raj Gill
ISBN 978-1-7225-2047-2
It's a crazy morning at Charlie's house. His day gets flipped upside down when a monkey shows up and eats his pancakes. Charlie struggles with the little primate and builds confidence along the way as he takes control of a sticky situation. Charlie is a confident little boy who has a talent for making up fabulous stories. This first book of the series introduces Charlie and his unique character.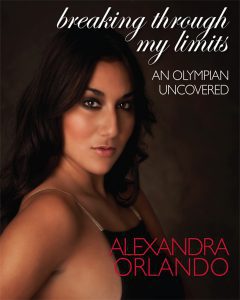 Breaking Through My Limits
An Olympian Uncovered
Alexandra Orlando 
ISBN 978-1-7225-2048-9
Alexandra Orlando is an Olympic athlete who dedicated seventeen years of her life to the sport of rhythmic gymnastics, winning almost two hundred medals. Despite injury, she competed at the Beijing Olympic Games in 2008, and retired from the sport at the age of twenty-one as one of the top ten gymnasts in the world. Her incredible story is one of struggle and strength. Reflecting back on her life as "Alex the Gymnast," Alexandra takes a deeper look on who she was during her career, who she had to be, and how this made her the person she is today.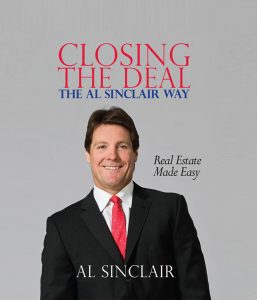 Closing the Deal the Al Sinclair Way
Real Estate Made Easy
Al Sinclair 
ISBN 978-1-7225-2049-6
Closing the Deal is a handy tip book for anyone looking to buy, rent or sell their place. With tips that others won't share with you, Al gives you advice and ideas to educate you on how to get things done effectively.  Home staging for cheap can get you more money for your property, and having bad credit, doesn't mean you can't get a mortgage! Al will take you through the DOs and DON'Ts of buying, renting or selling property, including what to be aware of when looking for the best real estate agent.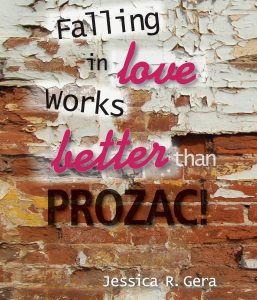 Falling In Love Works Better Than Prozac!  
Jessica R. Gera 
ISBN 978-1-7225-2050-2
From her father dying when she was 17 to married, divorced and surviving ovarian cancer all by 30, Jessica Gera has experienced life's lows and survived. It's from this she has written her "life's survival manual' for people. With sarcastic, humor filled anecdotes, she encourages readers to laugh out loud and see the positive behind every negative.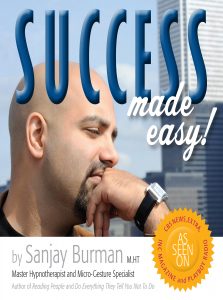 Sanjay Burman M.HT
ISBN 978-1-7225-2051-9
8 Steps! 8 Exercises! 8 Weeks! A no-nonsense approach like never before! So what's your excuse?
LIFE ISN'T HARD. We make it harder than it is. We can always find something to complain about! Yes, times are tough, but no tougher than before. It's our way of looking at things that have changed. Go back to the basics, remove your fear of failure and even your fear of success.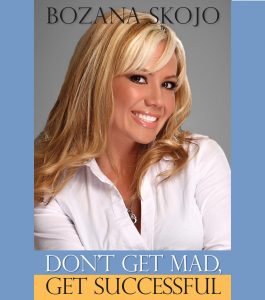 Don't Get Mad, Get Successful
Bozana Skojo 
ISBN 978-1-7225-2052-6
"One day, one of Bozana's Skojo's friends told her she was 'a good poor'. Bewildered by the words at first, Bozana gradually came to realize they really did describe her – someone who was never overcome by adversity, but who fixed up her hair, put on a little lipstick and her 'game face' to work her way out of any difficulties that fate tossed her way. She realized it was a strategy for living that could apply to any situation. Her story illustrates a host of practical life lessons.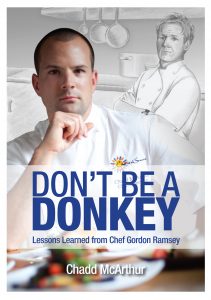 Don't Be a Donkey
Lessons Learned from Chef Gordon Ramsey
Chadd McArthur 
ISBN 978-1-7225-2053-3
Don't be a Donkey is a true story about the life and career of Chef Chadd McArthur and the lessons he learned while working for Gordon Ramsay. Eighteen hours a day, five days a week…when you work with a great chef and leader that much, his wisdom will rub off on you, and at times traumatize you. Chef McArthur has a lot to tell about his three years spent working in Ramsay's flagship restaurant in London, sometimes directly under the man himself. Enjoy this fresh new take on Gordon Ramsay, and the challenges of a chef who survived his kitchen for years.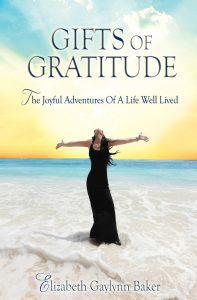 Gifts of Gratitude
The Joyful Adventures of a Life Well Lived  
Elizabeth Gaylynn Baker
ISBN 978-1-7225-2054-0
From writer to producer and speaker, Elizabeth Gaylynn Baker lives an interesting and creative life. From celebrities, spiritual leaders to Yogi's, she has been mentored by them all. As times become more uncertain, many great minds suggest we must change our thinking if we want to continue to exist as a species. This collection of sweet stories will share wisdom and wit and allow you to live outside of fear.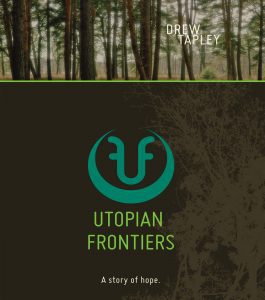 Utopian Frontiers
A Story of Hope  
Drew Tapley 
ISBN 978-1-7225-2055-7
What if there was a secret city at work on finding answers to the survival of humanity? Technologies beyond your imagination. A city expanding, recruiting, and evolving. There is no government, no money, no bosses, institutions, cars, or roads; and age takes on new meaning. This "facity" is one big research product in and of itself, and nothing else quite like it exists on this Earth. This is the city that Erwin Sharp and his family are drawn into on the fringes of a national park. In a story that is as controversial as it is reassuring, sometimes it is possible to find something you always hoped existed, and in finding it, you confront your own truth as much as that of the world you live in.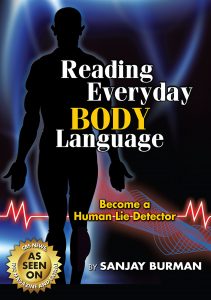 Reading Everyday Body Language
Become a Human Lie Detector 
Sanjay Burman
ISBN 978-1-7225-2056-4
We all have wondered if we are being told the truth. Well now you no longer have to wonder. Success requires trust in those who surround us and they are speaking to us without even talking, if we know how to read the signs. Three quarters of our communication is non-verbal. Reading Everyday Body Language contains scientifically proven psychological techniques that can be applied to everyday situations. It will increase your commissions, help you communicate more effectively with others, and understand the truth behind people's words.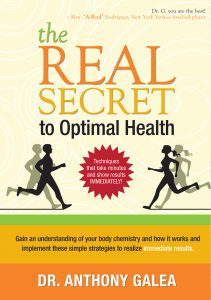 The Real Secret to Optimal Health
Dr. Anthony Galea 
ISBN 978-1-7225-2057-1
World-renowned sports medicine physician Dr. Anthony Galea reveals the secret to optimum mental and physical health. With Dr. Galea's background in science he helps the reader understand how their body works and how to reach its full potential. Learn how to turn back the age clock by understanding how spirituality, diet, and exercise all work together to create the perfect working machine.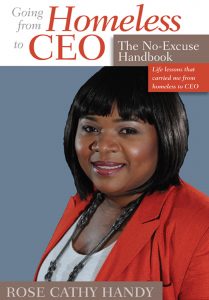 Going From Homeless to CEO
The No-Excuse Handbook
Rose Cathy Handy
ISBN 978-1-7225-2059-5
Rose Handy had a great life with a good job, great boyfriend, and was nine months pregnant. Realizing too late that her boyfriend was pocketing the rent money and they were now being evicted, the boyfriend left and Rose was forced into giving birth in a women's shelter. Angry, frustrated and embarrassed, she decided to fight back, creating a company that hit $1 million in 2010. Today Rose's business has grown and she has run countless bilingual job fairs, helping to connect 16,000 people to jobs. Rose now teaches how to overcome adversity, anger and jealousy to create a successful and happy life.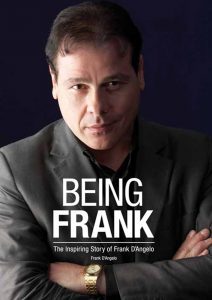 Being Frank
The Inspiring Story of Frank D'Angelo  
Frank D'Angelo
ISBN 978-1-7225-2060-1
Frank D'Angelo is an intrepid entrepreneur, singer, restaurateur, and the James Bond of the Canadian beverage world. At least one of his products can be found in almost every convenience store in Canada under the brands D'Angelo or Arizona, and he has raised thousands of dollars for charities through his music. Frank nurtured his keen business sense as a boy by buying and consolidating paper routes, and then contracting them out. He flipped his first house at age 20. Six years later, he mortgaged his house to buy $150,000 worth of apple juice, which he used to start a multi-million dollar business empire from his truck. With a raw wit and seasoned debonair, Frank now hosts his own Friday night variety talk show, the Being Frank Show. Despite his huge successes D'Angelo is probably best known for just…Being Frank!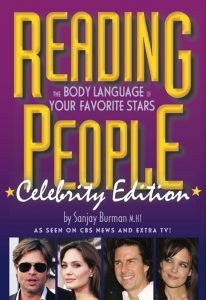 Reading People Celebrity Edition
The Body Language of Your Favorite Stars
Sanjay Burman M.HT 
ISBN 978-1-7225-2061-8
The secret to knowing whether a person is telling the truth or not isn't from their words, but from their actions! Body language will always tell the truth no matter how much a person may try to hide it. Now you can learn when a celebrity, politician or even someone around you is being honest! Is that person telling the truth if they look you in the eye? No. That's a myth. Learn the truth and dispel the myths to get a better read on your boss, friend, family or even the people you watch on TV!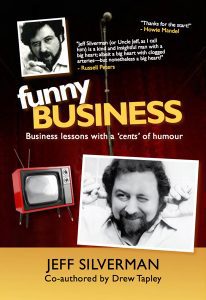 Funny Business
Business Lesson With a 'Cents' of Humour
Jeff Silverman Co-authored by Drew Tapley 
ISBN 978-1-7225-2062-5
For the last 25 years, Jeff Silverman has been the President of YukYuk's comedy club: one of the world's largest stand-up comedy chains. With a career spanning more than forty years, Jeff has helped launch the careers of Jim Carey, Howie Mandel and Russell Peters. Now, Jeff takes you behind the scenes of how a funny business operates, and explains how the hilarious and insightful ventures and adventures of his unconventional career path have sprung forth a well of invaluable skills along the way.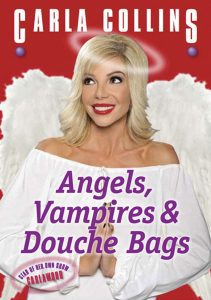 Angels, Vampires and Douche Bags  
Carla Collins
ISBN 978-1-7225-2063-2
In this candid confessional, comedian Carla Collins divides the world into the angels who guide us, inspire us, and save our butts; the sexy and trendy vampires who suck the life out of us; and the douche bags who constantly annoy, disgust, and taunt us. With a fast wit, fake breasts and real heart, Collins shares her unconventional journey from a small steel town in Ontario, Canada, to Tinseltown, L.A. Angels, Vampires and Douche Bags is original, edgy, uplifting and laugh-out-loud funny.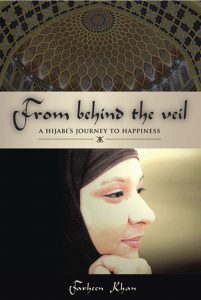 From Behind the Veil
A Hijabi's Journey to Happiness 
Farheen Khan
ISBN 978-1-7225-2064-9
Farheen Khan was the victim of an Islamophobic attack by a stranger in a residential apartment building in Toronto.  For fear of dishonoring her family, Farheen didn't report the incident. Internalizing this experience so deeply sent her body into an allergic overdrive and anaphylactic shock. Being unable to consume entire food groups gave her an insight into how a third of the people on earth are unable to eat for a very different reason—poverty and food insecurity. Farheen worked tirelessly to make a difference. This is an honest and candid story about accepting the angels that come in and out of our lives when we need them the most.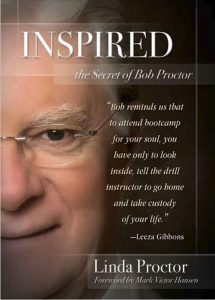 Inspired 
The Secret of Bob Proctor  
Linda Proctor
ISBN 978-1-7225-2065-6
"We read what motivational speakers teach us, but what do they teach their families behind closed doors?"
The Proctor Family shares what they have learned from the godfather of motivation, Bob Proctor. From his nine-year-old grandson relaying how Bob gently explained the meaning of death, to his son's view of money, the Proctor family relay what they have learned from living with Bob Proctor. The chapters are honest, emotional and funny. They expose Bob Proctor's traits as a dad, husband, grandfather and much more!
Lloyd Vaughan
ISBN 978-1-7225-2066-3
Author Lloyd Vaughan is a security expert who has protected such well known people as Jamie Foxx, Queen Noor, and many others. He teaches individuals how you use their instincts to protect themselves before they ever become victims. Vaughan practices what he preaches – he never has or will carry a gun! All he needs to successfully protect his clients are his intuitive methods and his basic human instincts. Learn to use your own inherent abilities for personal safety and survival.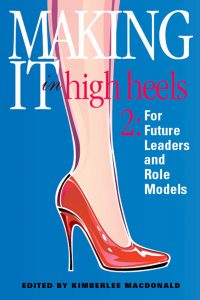 Making It In High Heels 2
For Future Leaders and Role Models 
Edited by Kimberlee MacDonald
ISBN 978-1-7225-2067-0
Dealing with adversity is the toughest thing you will ever go through in life. You may think you are the only one dealing with it, but you aren't. These women have all achieved incredible success against the odds. Learn from the best mentors because they want you to succeed too! Making It in High Heels is never easy, so carry your own support team with you!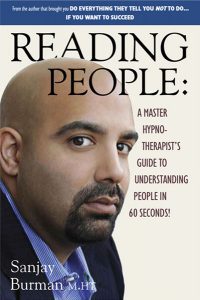 Reading People 
A Master Hypo-Therapist's Guide to Understanding People In 60 seconds! 
Sanjay Burman M.HT
ISBN 978-1-7225-2068-7
Burman, master hypnotherapist, can uncover people's deepest secrets and insecurities by observing their unconscious behaviors. Here, he explains how to detect when someone is lying, whether a person can be trusted, and more. Sanjay Burman is a media strategy consultant, and a movie and television producer.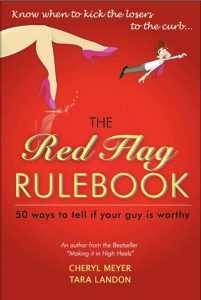 The Red Flag Rulebook
50 Ways toTell If Your Guy is Worthy  
Cheryl Meyer, Tara Landon 
ISBN 978-1-7225-2069-4
Many women want their Mr. Right, now! And many men want their Ms. Tonight! There are a lot of books that explain how to play these fast-fix dating games; however, there are none that explain how to bring back the good old days when love had to be earned by both sexes. The Red Flag Rulebook is a tool to help women weed out the men who are not worthy by putting them through a carefully outlined test. This test can be used on first dates, short or long-term relationships. It is an entertaining read which will give women a good laugh to share on any "Girls' Night" occasion.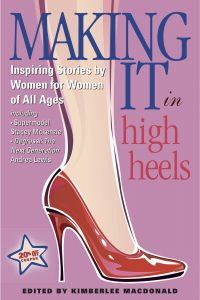 Making It In High Heels
Inspiring Stories by Women for Women of All Ages  
Edited by Kimberlee MacDonald
ISBN 978-1-7225-2070-0
Women 16-35 years of age each write a chapter about a hard time they have gone through in their lives and what they did to get through it. An inspirational book with heartwarming and awe-inspiring stories that will help motivate and inspire readers through any hard time!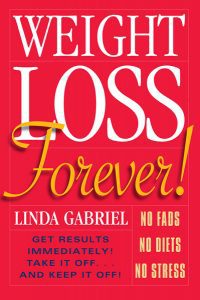 Linda Gabriel 
ISBN 978-1-7225-2071-7
Rather than diets or exercise, this revised and updated guide shows that the best tool for treating weight problems is the human mind. Most weight difficulties are the result of an emotional or mental issue which in turn alters eating habits and the body itself for the worse. By learning to harness the strength of their own inner power, people with weight concerns will discover how to effectively deal with and remove these issues. Correcting the mind will result in steady, lasting weight loss, a healthier physique, and improved self-esteem.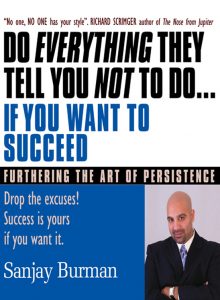 Do Everything They Tell You Not 
To Do…If You Want to Succeed
Furthering the Art of Persistence  
Sanjay Burman
ISBN 978-1-7225-2073-1
This handbook details strategies for overcoming doubt, fear of failure, and conventional thinking, and serves as a roadmap for those who wish to bolster self-confidence. It offers exercises culled from personal experience and valuable advice from mentors in the fields of entertainment, business, and education.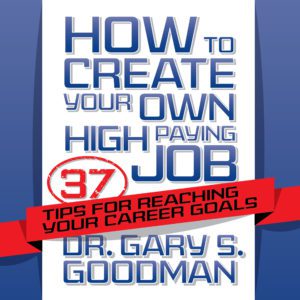 How to Create Your Own High Paying Job
37 Tips for Reaching Your Career Goals  
Dr. Gary S. Goodman 
ISBN 978-1-7225-2081-6
Are you unemployed?
Or, are you overworked, underpaid, and stuck in a lifeless job, reporting to someone who doesn't seem to be doing much better than you are?
You're not alone.
Corporations once needed large inflows of middle managers and the formally educated. Many of these posts have disappeared or have been displaced by outsourcing, offshoring, international competition, and by technology. There is a widespread and growing under-employment problem facing almost every society. In this original and groundbreaking book, you'll learn how to develop your own highly compensated career opportunities.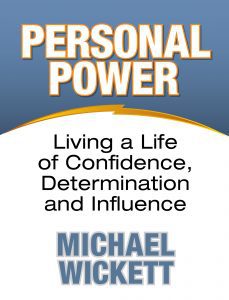 Personal Power
Living a Life of Confidence, Determination, and Influence  
Michael Wickett 
ISBN 978-1-7225-2088-5
Ever wonder why some individuals enjoy great success while others just plod along in mediocrity? The answer isn't found in fate, chance, or luck. Those who enjoy richer, more fulfilling lives know that there are tools, techniques, and strategies that when practiced, produce the robust success that many seek, but only the enlightened achieve. Michael Wickett will guide you through powerful strategies to tap more of your possibilities, and to enable you to create greater success personally and professionally.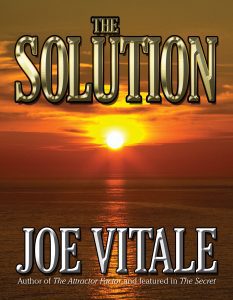 Joe Vitale 
ISBN 978-1-7225-2093-9
Looking for answers to the challenges you face today? Want to know how to thrive (not just survive) in today's tough times? Dr. Joe Vitale has The Solution! Best-selling author and one of the standout stars of the hit movie ""The Secret"", Dr. Joe Vitale goes beyond feel good pep talks to reveal the real solution to attracting miracles in every area of your life and transcending your problems. Inspiring, enlightening and mind expanding, Dr. Vitale's ""solution"" involves a proven step-by-step methodology to quickly take you from ""Victim"" to ""Victor!"" in all areas of your life.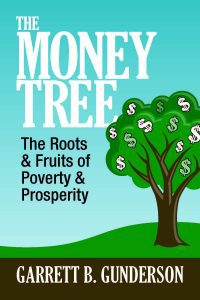 The Money Tree
The Roots and Fruits of Poverty and Prosperity 
Garrett B. Gunderson 
ISBN 978-1-7225-2096-0
This is not a book about money; it's about contribution, about human greatness, and about true prosperity beyond money. It's for people who see greater purpose in being wealthy than personal comfort, status, prestige, and an irresponsible sense of freedom. Furthermore, this book will help you to get rid of scarcity in your life through increased awareness and ways to overcome the destructive mode of scarcity and ultimately to cultivate a paradigm of abundance.  It uncovers the truth about retirement planning, outlines the proper philosophies and principles that true wealth is based on, and helps you to practically apply those fundamentals utilizing appropriate products and strategies.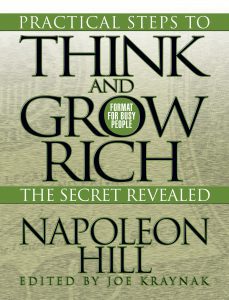 Practical Steps to Think and 
Grow Rich-The Secret Revealed
Napoleon Hill
Edited by Joy Kraynak 
ISBN 978-1-7225-2101-1
Success seems to come easily for some people, but they are no brighter or better educated than you. They do not work any harder than you do. They do not sacrifice their lives to earn a living; on the contrary, they earn more than enough to fully enjoy their lives. What is their secret?
Welcome to Practical Steps to Think and Grow Rich – The Secret Revealed by Napoleon Hill. The principles and secrets for success are listed in the beginning of each chapter, making the information clear, inviting, and accessible – an approach that reveals the secret to thinking and growing rich without making you search for it.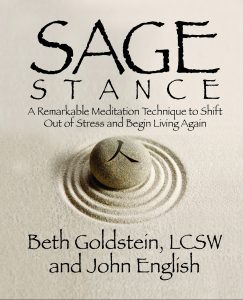 Sage Stance
A Remarkable Meditation Technique to Shift
Out of Stress and Begin Living Again  
Beth Goldstein LCSW and John English
ISBN 978-1-7225-2102-8
Stop worrying. Let go of stress. Begin living again! Connect to your higher self. It's easy and fast with the Sage Stance!
This powerful combination of Toltec teachings and Neuro-Linguistic Programming (NLP), allows you to easily and instantly access, in any moment, the wisdom and power of your higher self, your inner Sage.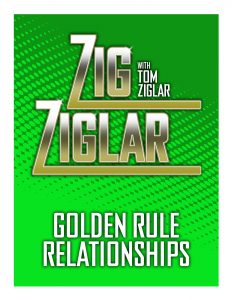 Golden Rule Relationships
Zig Ziglar with Tom Ziglar
ISBN 978-1-7225-2103-5
Zig Ziglar provides valuable insight for anybody in any relationship, from romantic to platonic. For anybody experiencing rough patches in their relationships, this classic Zig Ziglar book will be instrumental in helping to discover how you can go about sewing up the holes that may have begun to appear in your relationships.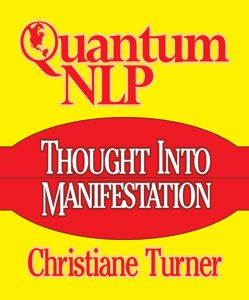 Quantum NLP Thought Into Manifestation 
Christiane Turner 
ISBN 978-1-7225-2104-2
Quantum NLP is the art and science of human excellence. New scientific discoveries show us clearly that we are creating our reality through the use of our language. By teaching ourselves more effective language patterns, our brain automatically forms new neurological pathways that naturally lead to new behaviors and habits. Christiane Turner, a worldwide thought leader in the cutting-edge field of NLP invites you to join her on a magical journey into the realm of possibility and change.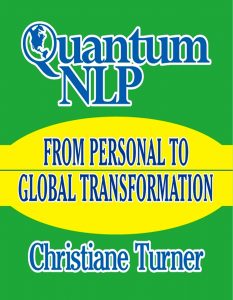 Quantum NLP From Personal to Global Transformation 
Christiane Turner
ISBN 978-1-7225-2105-9
The wait is over. Humanity is going through a major learning curve on its path to maturity and we are already fully immersed in the adventure. Ideas that seemed impossible just five or ten years ago, are today becoming a part of the mass consciousness. Christiane Turner, NLP Trainer and Author, invites you to the magical place of self discovery and transformation that will lead to enhancing your own life and the contribution you are able to make to the larger systems you are a part of your family, your community, your country and ultimately the whole planet.
The Seven Laws of Learning
Why Great Leaders Are Also Great Teachers
Richard L. Godfrey, Gerreld L. Pulsipher, Hyrum W. Smith
ISBN 978-1-7225-2106-6
Become a great leader like Christ, Confucius, Winston Churchill, and other extraordinary leaders. Teach new ideas in ways that both engage people and persuade them to use their agency to bring about personal and global change. By using storytelling, metaphor, and other teaching styles that motivate and inspire, you'll soon be effectively communicating and leading in every situation.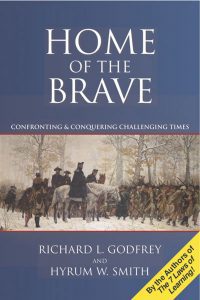 Home of The Brave
Confronting and Conquering Challenging Times 
Richard Godfrey and Hyrum W. Smith 
ISBN 978-1-7225-2107-3
In good times and bad, in times of economic downturn and times of wartime peril, we as Americans have shown our mettle. There is something in the historical DNA of this people – a resilience, a power, a talent for innovation, a unique and empowering bravery – that has carried us forward as a nation and a people for nearly 250 years. This book is about this history, this inheritance, this people.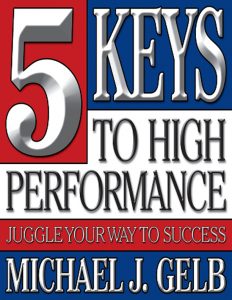 The Five Keys to High Performance
Juggle Your Way to Success  
Michael J. Gelb
ISBN 978-1-7225-2108-0
The ability to learn is life's most important skill. Now, Michael Gelb, a pioneer in the fields of creative thinking, accelerated learning, and innovative leadership, and the world's leading authority on the application of genius thinking to personal and organizational development, teaches you the five keys to high performance.
This dynamic, and inspiring book will guide you to improve your learning ability as you age, embrace change, and discover resilience in the face of adversity as you learn how to juggle!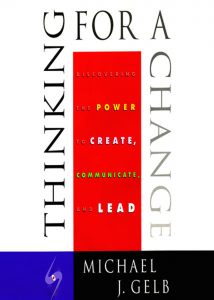 Thinking For a Change
Discovering the Power to Create, Communicate and Lead
Michael J. Gelb 
978-1-7225-2109-7
The coauthor of Lessons from the Art of Juggling teaches us how to "re-think the way we think, " by introducing an approach to thriving on change called "synvergent thinking, " the art of balancing convergent and divergent thinking modes, logic and imagination, reason and intuition.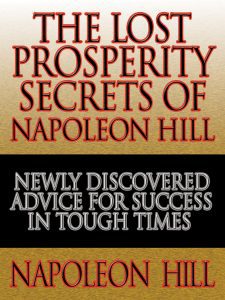 The Lost Prosperity Secrets of Napoleon Hill
Newly Discovered Advice for Success 
in Tough Times  
Napoleon Hill
ISBN 978-1-7225-2110-3
Newly Discovered Advice for Success in Tough Times from the Renowned Author of Think and Grow Rich. This book consists of a series of magazine articles Napoleon Hill wrote between 1919 and 1923 for Success magazine. These articles focus on Hill's philosophy of success. A necessary handbook for our era, it is filled with time-tested wisdom that resonates as strongly and is as appropriate today as when it was first written.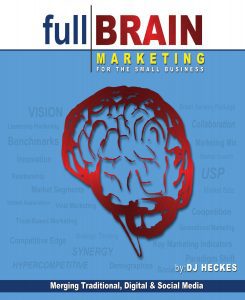 Full Brain Marketing 
Marketing for the Small Business  
DJ Heckes 
ISBN 978-1-722-52111-0
Why full BRAIN Marketing? An important need in today's business is determining how to merge traditional, digital and social media marketing. Marketing has changed and so has the way you reach your target audience. Deciding what marketing strategies are best for a company can be overwhelming. With today's hypercompetitive environment, it is even more prevalent than ever before to be a forward thinker and a visionary leader in marketing for one's business.