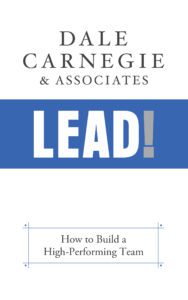 Lead!
Become the Leader You Were Born to Be
Dale Carnegie and Associates 
ISBN 978-1-7225-1021-3
EPUB ISBN 978-1-7225-2177-6
Publish date: 3/2/21
$30.00
Dale Carnegie Training's unique and powerful approach to leadership development is based on the wisdom and expertise gained from developing leaders longer than anyone else in the marketplace. LEAD! is for new leaders and seasoned leaders alike who want to be effective. Readers will learn how to become a friendlier person, how to win people to their way of thinking, and most importantly, how to be a successful leader.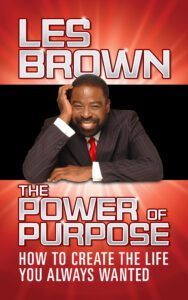 The Power of Purpose
How to Create the Life You Always Wanted
Les Brown 
ISBN 978-1-7225-0328-4
EPUB ISBN 978-1-7225-2433-3
Publish date: 2/26/26
$30.00
All of us have what it takes to make it in today's competitive and changing world. 
You may have doubted your ability to get the job done in the past, but something else may have been in the way of your success. The key to achievement has little to do with your education or skill level. The secret to accomplishing great things is simple: find and pursue the kind of work you are meant to do – your purpose.
There are so many opportunities, it's difficult to choose, but understanding your life's real purpose will give you the power to have anything you want. So ask yourself: "What do I really want out of my life?"
Les Brown will not only help you answer that question, he will also lead you step-by-step toward making each and every one of your dreams come true. This book will help you to:
•Experience the freedom and power of finding your life's work
•Focus and take action to pursue your greatness
•Measure and increase your self-motivation for ongoing success
•Guard against negative programming
•Live each day with integrity
•Separate what you've done from who you are
•Avoid people and situations that upset you
•Live in a spirit and attitude of gratitude
•Become a powerful presence in every area of your life
•And much, much more!
When you choose an occupation that is truly compatible with your preferences, abilities and unique personality, you will at last begin to understand the meaning of true happiness and personal success!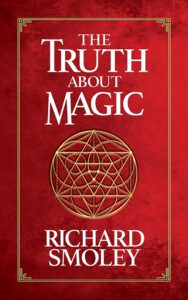 Richard Smoley 
ISBN 978-1-7225-0310-9
EPUB ISBN 978-1-7225-2420-3
Publish date: 2/26/21
$30.00
Magic, the occult, the mystical—is there anything behind those words? If there is, is it anything beyond horror-movie clichés? People the world over have always known and interacted with these hidden forces. But in our culture, there are very few ways to sort out truth from nonsense.
In this book, Richard Smoley, an expert on the occult, delves into the world of mind power, magic, suggestion, and the realms of the unseen. He speaks simply and clearly, in common-sense terms, about these mysterious forces, how they can work for you, and what you need to avoid. This trip through unseen worlds could be most exciting adventure of your life, and possibly the most important, as you learn about:
•Meditation
•The Colors of Magic
•The Life Force
•The Astral Light
•Thought Power
•Prophecy
•Psychic Powers
•Astrology
•The Tarot
•Ghosts, Angels, and Spirits
•Life after Death
•Evil
•Witchcraft and Satanism
•Atlantic and Lost Civilizations
•The Last Judgment
•The Kingdom of God
•Healing
•Reincarnation
•The Brotherhood
•Psychedelics and Spirituality
Richard Smoley is editor of Quest: Journal of the Theosophical Society and former editor of Gnosis: A Guide to the Western Inner Traditions. He has published eleven books, including Forbidden Faith: The Secret History of Gnosticism; Inner Christianity: A Guide to the Esoteric Traditions; and Supernatural: Writings on an Unknown History. He has spent over 40 years studying the world's mystical traditions.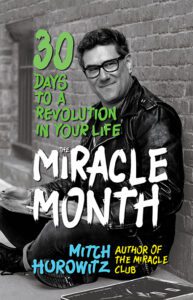 The Miracle Month
30 Days to a Revolution in Your Life
Mitch Horowitz 
ISBN 978-1-7225-0316-1
EPUB ISBN 978-1-7225-2415-9
Publish date: 2/26/21
$30.00
"One of the only people I know who pulls off punk rock and self-help simultaneously."―Conner Habib 
Power is what naturally results when everything needless and self-defeating is stripped out of your life. Are you prepared to dedicate 30 days to throwing off whatever conceals the greater self you have always suspected you are? If you're unsure do not even begin this book.
In The Miracle Month, Mitch Horowitz, "a cross between Aleister Crowley and Alan Watts" (Duncan Trussell), provides a 30-day, self-enforced academy that disrupts, upends, and overthrows every social and self-imposed barrier to your innate power.
"This book," Mitch writes, "is for people who would prefer nearly any alternative than to slide back into the anxiety, self-limitations, and half-in, half-out existence that they have known until now. Does that sound extreme? It is not. It is an open door to change."
Mitch helps you "Understand Power" (Day 9), "Give Up One Thing That Causes You Pain" (Day 13), realize "You Are Not Someone Else's Decision" (Day 27), and confront the question: "Do You Enjoy Suffering?" (Day 26).
In 30 realizable, graspable steps you will reverse years of peer-enforced conformity and self-negation to become who you―rightly―sense you are.
"Horowitz comes across as the real deal: he is an authentic 'adept mind' and he knows his stuff."―Boing Boing
"Convincing…takes us far from naïve doctrines."―Paris Match
"Mitch is solid gold."―David Lynch
The Secret to Attracting Money
A Practical Spiritual System for Abundance and Prosperity
Joe Vitale 
ISBN 978-1-7225-1036-7
EPUB ISBN 978-1-7225-2630-6
Trade Paper ISBN 978-1-7225-0545-5 
Publish date: 12/22/21
$30.00
Bestselling author and The Secret co-star Dr. Joe Vitale teaches you how to attract money easily and effortlessly by harnessing the astounding power of the Law of Attraction!
The potential to attract money and create abundant wealth doesn't reside in your job, your circumstances, or even the economy. It resides within you. Your mind is equipped with the natural ability to attract as much money as you want and need – at anytime, anyplace, in any financial climate, without struggle. You just have to know how to trigger it. You'll learn to identify and conquer the unconscious mental blocks, money myths and misconceptions, and limiting beliefs that are preventing you from attracting money and uncover empowering new thought processes that will open the floodgates to unlimited money and wealth. If having money and financial freedom are at the top of your personal wish list, The Secret to Attracting Money will act as the perfect blueprint to make your wishes come true.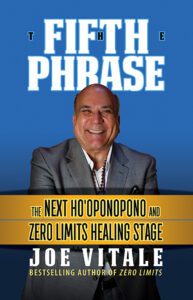 The Fifth Phrase
The Next Ho'oponopono and Zero Limits Healing Stage 
Joe Vitale 
ISBN 978-1-7225-0313-0
EPUB ISBN 978-1-7225-2416-6
Trade Paper ISBN 978-1-7225-0543-1
Publish date: 1/28/21
$30.00
ARE YOU READY TO BREAK FREE OF LIMITATIONS AND EXPERIENCE MIRACLES?
The world burned on fire with inspiration when bestselling author Dr. Joe Vitale revealed the four phrases of Ho'oponopono – a Hawaiian healing spirituality of profound wisdom and power – in his globally successful book, Zero Limits.
Now he shares The Fifth Phrase, the most powerful healing and cleaning statement of all. Along the way, he also shares new secrets, insights and methods for faster results, deeper awakening and a life of magic and miracles.
The practice of Ho'oponopono guides you through the journey of life with the tools you need to rid yourself of hindrances and open yourself up to infinite possibilities. Don't let your unconscious mind undermine your efforts. You have more control over it than you ever suspected. With his unique and successful method, Joe Vitale will change the way you think and help you achieve more in life than you ever thought possible.
You will learn:
The Four Phrases of Ho'oponopono

How to develop Your Own Phrases for Greater Spiritual Growth

Advanced Cleaning Methods

Higher-Level Healing Philosophies

The Fifth Phrase, Joe Vitale's most advanced clearing phrase of all, revealed for the first time

This promises to be the most illuminating book so far on the power of transformation. Just reading it will enrich, entertain and enlighten.
Joe Vitale is a spiritual teacher best known for his appearance in the movie The Secret and as the bestselling author of The Attractor Factor and Zero Limits.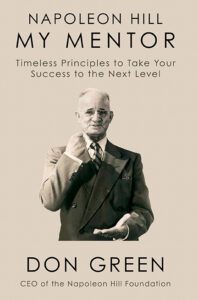 Napoleon Hill My Mentor

Timeless Principles to Take Your Success to the Next Level

Don Green 
Hardcover ISBN 978-1-7225-0317-8
$15.55

Paperback ISBN 978-1-7225-0631-5
 $24.95
EPUB ISBN 978-1-7225-2412-8
Publish date: 2/16/21
Napoleon Hill, born in the Appalachian town of Pound, Virginia, is best known for his world-renowned best seller, Think and Grow Rich.
Among the ten top selling self-help books of all time, Napoleon Hill My Mentor contains many of the success secrets he learned as a result of a commission from Andrew Carnegie to write the world's first philosophy of success.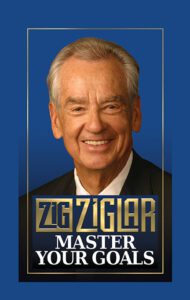 Zig Ziglar 
ISBN 978-1-7225-0322-2
EPUB ISBN 978-1-7225-2427-2
Publish date: 11/10/20
$30.00
REACH YOUR GOALS IN LIFE In the world of sales, motivation, public speaking and personal development, there will never be another Zig Ziglar (1926-2012). With an infectious sense of humor, his masterful story-telling skills, his uncanny ability to inspire, and his downhome Southern charm mean that his legacy is one that will last forever. Here are Zig Ziglar's ideas, which still hold true in today's modern world of technology and rapid change on how to reach your goals and live your dreams. This book features Zig's unforgettable lessons on how to get more of the things that money will buy and all of the things that money won't buy. They are "truths which never change." Here's just a sampling of what you'll learn: • You and Your Goals Program • The Specifics of Goal Setting • Reaching Your Goals in Life • Motivation Plus Information Equals Inspiration • The Foundations for Greatness • Overcoming Adversity to Live Your Dreams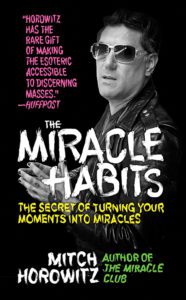 The Miracle Habits
The Secret of Turning Your Moments Into Miracles
Mitch Horowitz

ISBN 978-1-7225-0230-0
EPUB ISBN 978-1-7225-2324-4
Publish date: 8/14/2020
$17.96
The People Who Doubted You Are In for the Shock of Their Lives Mitch Horowitz, "a cross between Aleister Crowley and Alan Watts" (Duncan Trussell), delivers this generation's most literate and liberating self-help book in The Miracle Habits. Mitch shows how to foster a life of revolutionary self-direction through thirteen "Miracle Habits"―radical but workable commitments that allow you to "Spend for Power" (Habit 8), "Get Away from Cruel People" (Habit 6), "Rule In Hell" (Habit 13), and produce fortuitous events surpassing all expectation in career, creativity, relationships, charisma, and self-respect. "This book," Mitch writes, "is about more than cultivating sanctioned notions of success or acceptance. It is not about being 10% happier, 'good enough,' or reorganizing your sock drawer. It is about fostering miracles. Not as a once-in-a-lifetime experience but as a recurring and natural part of life." Washington Post: "Treats esoteric ideas and movements with an even-handed intellectual studiousness that is too often lost in today's raised-voice discussions." Paris Match: "Convincing…takes us far from naive doctrines." David Lynch: "Mitch is solid gold."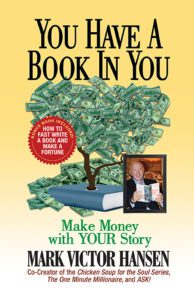 You Have a Book In You

Make Money with Your Story

Mark Victor Hansen

ISBN 978-1-7225-0261-4
EPUB ISBN 978-1-7225-2355-8
Publish date: 8/4/2020
$30.00
THE BEST BOOK OF ALL TIME HASN'T YET BEEN WRITTEN, SO YOU HAVE TO WRITE IT! Mark Victor Hansen, co-creator of the "Chicken Soup for the Soul" series and The One Minute Millionaire, teaches would-be authors the book business. When you start to write a book, you're doing more than just typing words on a keyboard. You're entering the book business―and like every other business, the book business has many different elements. The author wants you to be 100 percent successful in dealing with all those elements so he has written this book to share with you his insider's story. Mark covers marketing, finances, and all elements of the business while encouraging would-be authors to achieve what Freud said were the three reasons people set out to write books: "Fame, Love, and Money." As you move through the writing journey and your book begins to get read, you'll realize that you have the power to influence others through your writing. Your book will be a platform to get your message to others and a printed legacy that will last for all time. Your descendants into many generations will revel in reading their ancestor's work. Let Mark inspire you to release your potential for writing greatness. The writer's challenges and opportunities have never been greater, so roll up your sleeves and get ready to enter the exciting world of authorship…it is a legacy worth leaving. *Includes a bonus book by Mark Victor Hansen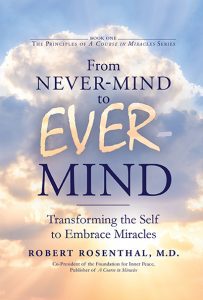 From Never-Mind to Ever-Mind
Transforming the Self to Embrace Miracles
Robert Rosenthal MD
ISBN 978-1-7225-1009-1
Publish date: 01/21/19
$30.00
Dr. Bob Rosenthal has been a student of A Course in Miracles for over forty years. As co-president of the Foundation for Inner Peace, he saw the need for a series of books that could help others get started. In this first book of the series, he rebuilds the edifice of the Course's teaching from the bottom up. If you've only heard of A Course in Miracles and are curious about what it says, or if you've tried to study it but given up, then this book is for you. And if you are already a dedicated Course student, you will emerge with a better grasp of the Course's core principle: I am one Self, united with my Creator.