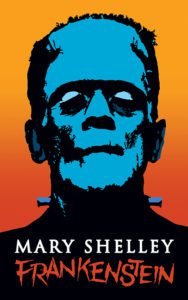 Frankenstein
Mary Shelley
ISBN 978-1-7225-0300-0
EPUB ISBN 978-1-7225-2405-0
Publish Date: 6/29/19
$19.95
There is no greater novel and no more well-known monster than Mary Shelley's Frankenstein. Now you can enjoy the original 1818 version in this beautifully designed edition. The creature at the center of this tale is more than just a lumbering giant. He is in reality a thinking intelligent being who is tormented by a world in which he does not belong. Shelley draws upon the universal themes of creation and the nature of existence with the overall need for acceptance. As the narrative points out, it is without this acceptance that the true monster, the violent nature of humanity, emerges. In the story, Swiss scientist Dr. Victor Frankenstein is obsessed with the secret of creation. He cobbles together a body he's determined to bring to life until that one fateful night, when he actually does. As the creature opens his eyes, the doctor is repulsed to see that this is not his vision of perfection, but is instead a hideous monster. Dr. Frankenstein abandons his repulsive creation, and in doing so, sets in motion a chain of violence and terror wrought on by a monster who just will not be ignored.
Shelley's tale is as relevant today as it is haunting. Infused with some elements of the Gothic novel and the Romantic movement, this gripping story about the ethics of creation and the consequences of trauma, is one of the most influential Gothic novels in British literature. Frankenstein is also considered to be one of the earliest examples of science fiction and is a must read for fans of that genre as well as horror buffs.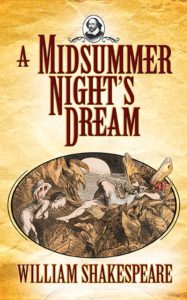 A Midsummer Night's Dream
William Shakespeare
ISBN 978-1-7225-0299-7
EPUB ISBN 978-1-7225-2404-3
Publish Date: 6/29/20
$12.95
A Midsummer Night's Dream, a romantic comedy play by William Shakespeare, is believed to have been written between 1590 and 1596. It is one of Shakespeare's most popular works for the stage and is widely performed throughout the world.

Theseus and Hippolyta, wonderful figures from classical mythology, are about to marry. In the woods outside Athens, two young men and two young women finally sort themselves out into couples after first forming one love triangle, and then another. By presenting them as almost interchangeable, Shakespeare probes the mystery of how lovers find compelling, life-shaping differences where there seem to be only likenesses.

In the same woods, controlled and manipulated by the fairies who inhabit the forest, we find yet other images of desire in Oberon and Titania, the king and queen of Fairyland, and Bottom, an Athenian weaver who had been magically transformed into an ass-headed monster by Oberon's helper, hobgoblin Robin Goodfellow. King Oberon who is engaged in a near epic battle with Queen Titania over the custody of an orphan boy, uses magic to make the queen fall in love with Bottom, who had come into the woods with his companions – six amateur actors – to rehearse a play for the king's wedding. This "Beauty and the Beast" story adds another dimension as it brings in the power of infatuation to transform the image of the beloved in the lover's eyes.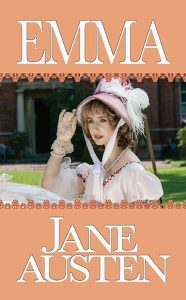 Emma
 Jane Austen
ISBN 978-1-7225-0350-5
EPUB ISBN 978-1-7225-2448-7
Publish Date: 3/16/19
$3.95
This beautifully designed original edition of Jane Austen's beloved novel, twice released as a major motion picture, is about a spoiled, precocious, headstrong young woman, Emma Woodhouse, who is blind to the dangers of meddling in other people's lives. Set in Regency England in the early nineteenth century, Emma lives with her wealthy, kindly, yet eccentric father who is quite the hypochondriac. Lovable, beautiful, wealthy and smart, Emma enjoys matchmaking and believes that she can determine people's emotions and whom they love simply by watching them. Unfortunately, she is also a spoiled, meddlesome snob and not at all good at arranging marriages. Her rich imagination and mistaken perceptions lead her astray in this playful comedy of manners which highlights England's country society and their obsession with social distinctions as well as the dependence of women on marriage at that time to secure their class rank and economic security. Jane Austen was an English novelist whose works of romantic fiction, set among England's high society with their country estates and emphasis on social standing, earned her a place as one of the most widely read writers in English literature. Her timeless stories of the landed gentry have been turned into a host of movies and television shows, and translated into multiple languages. Her realism and stinging social commentary have cemented her historical importance among scholars and critics alike. Readers, young and old, have enjoyed being a part of that era through Austen's rich and memorable characters as they romp through her detailed novels of English country life in the nineteenth century.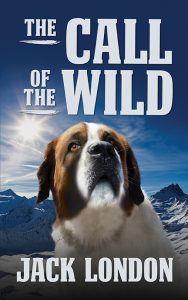 The Call of The Wild
Jack London
ISBN 978-1-7225-0337-6
EPUB ISBN 978-1-7225-2442-5
Publish Date: 3/3/20
$9.95
This beloved classic tells the story of Buck, a kind-hearted dog suddenly uprooted from his California home and transplanted to the exotic wilds of Alaska during the 1890s Yukon Gold Rush. Enslaved and forced to pull a heavy sled through miles and miles of frozen ice with little or nothing to eat and frequent beatings, Buck regresses into a primitive form of himself, which allows him to survive the harsh conditions and dangerous environment. He quickly learns the rules of the wild and fights for, and wins, his place as the leader of the team. When new incompetent drivers take over the sled, a kind man named John Thornton rescues Buck from this life of cruelty and certain death.

Buck sets off on a journey of a lifetime with this new master whose life he saves several times. Although often racked with the primal urge to run off and join the wolf packs―his brothers from the wild―he stays with Thornton until he has no option but to join them as their new leader. This book, one of the great dog stories of all time, can also be read as a parable of a man reduced to his own resources in a hostile environment, or as an escape from civilization and its discontents.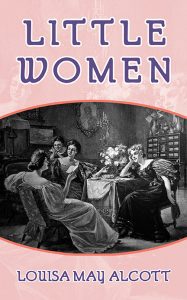 Little Women
Louisa May Alcott
ISBN 978-1-7225-0291-1
EPUB ISBN 978-1-7225-2395-4
Publish Date: 2/10/120
$29.95
This unabridged top quality edition of the beloved classic, Little Women, is a portrait of nineteenth-century family life that has been read by young and old for generations. It is the story of four sisters―Meg, Jo, Beth, and Amy March, and details their passage from childhood to womanhood as they defy society's expectations.

Children around the world have come of age with these sisters who couldn't be more different―hardworking Meg, impulsive Jo, virtuous Beth and precocious Amy. While their father was away at war, their loving mother supported the family as they endured the hardships of wartime shortages and poverty. We watch as these sisters support each other as they hope for their father's safe return from the war and along the way have unforgettable adventures that as readers, we're privileged to share.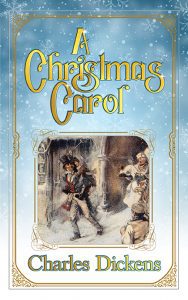 A Christmas Carol
Charles Dickens
ISBN 978-1-7225-0297-3
EPUB ISBN 978-1-7225-2402-9
Publish Date: 12/22/19
$9.95
Charles Dickens' timeless classic, A Christmas Carol, is a beloved tale, which has captivated generations of readers for over 150 years.
It is the story of Ebenezer Scrooge, a miserable, stingy and bitter old man who has no friends. One Christmas Eve he is visited by the ghost of his former business partner Jacob Marley and the Ghosts of Christmases Past, Present and Yet to Come. They take him on a troubling journey in order to show him the error of his stingy and mean ways. By visiting his past, present and future, Scrooge learns to love Christmas and all the people around him.
Rediscover this timeless story of Scrooge and his transformation into a gentler, kinder man after his ghostly visitations. The tale renews the joy and caring that is Christmas along with a festive generosity of spirit.