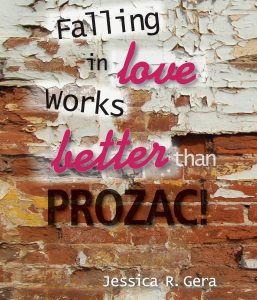 Falling In Love Works Better Than Prozac!  
Jessica R. Gera 
ISBN 978-1-7225-2050-2
From her father dying when she was 17 to married, divorced and surviving ovarian cancer all by 30, Jessica Gera has experienced life's lows and survived. It's from this she has written her "life's survival manual' for people. With sarcastic, humor filled anecdotes, she encourages readers to laugh out loud and see the positive behind every negative.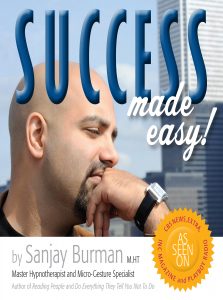 Sanjay Burman M.HT
ISBN 978-1-7225-2051-9
8 Steps! 8 Exercises! 8 Weeks! A no-nonsense approach like never before! So what's your excuse?
LIFE ISN'T HARD. We make it harder than it is. We can always find something to complain about! Yes, times are tough, but no tougher than before. It's our way of looking at things that have changed. Go back to the basics, remove your fear of failure and even your fear of success.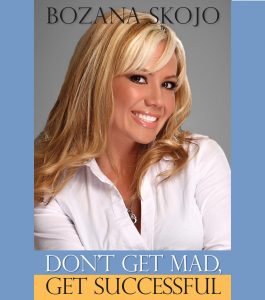 Don't Get Mad, Get Successful
Bozana Skojo 
ISBN 978-1-7225-2052-6
"One day, one of Bozana's Skojo's friends told her she was 'a good poor'. Bewildered by the words at first, Bozana gradually came to realize they really did describe her – someone who was never overcome by adversity, but who fixed up her hair, put on a little lipstick and her 'game face' to work her way out of any difficulties that fate tossed her way. She realized it was a strategy for living that could apply to any situation. Her story illustrates a host of practical life lessons.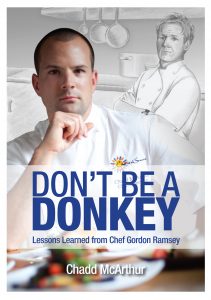 Don't Be a Donkey
Lessons Learned from Chef Gordon Ramsey
Chadd McArthur 
ISBN 978-1-7225-2053-3
Don't be a Donkey is a true story about the life and career of Chef Chadd McArthur and the lessons he learned while working for Gordon Ramsay. Eighteen hours a day, five days a week…when you work with a great chef and leader that much, his wisdom will rub off on you, and at times traumatize you. Chef McArthur has a lot to tell about his three years spent working in Ramsay's flagship restaurant in London, sometimes directly under the man himself. Enjoy this fresh new take on Gordon Ramsay, and the challenges of a chef who survived his kitchen for years.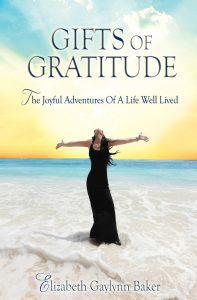 Gifts of Gratitude
The Joyful Adventures of a Life Well Lived  
Elizabeth Gaylynn Baker
ISBN 978-1-7225-2054-0
From writer to producer and speaker, Elizabeth Gaylynn Baker lives an interesting and creative life. From celebrities, spiritual leaders to Yogi's, she has been mentored by them all. As times become more uncertain, many great minds suggest we must change our thinking if we want to continue to exist as a species. This collection of sweet stories will share wisdom and wit and allow you to live outside of fear.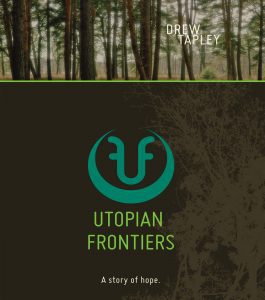 Utopian Frontiers
A Story of Hope  
Drew Tapley 
ISBN 978-1-7225-2055-7
What if there was a secret city at work on finding answers to the survival of humanity? Technologies beyond your imagination. A city expanding, recruiting, and evolving. There is no government, no money, no bosses, institutions, cars, or roads; and age takes on new meaning. This "facity" is one big research product in and of itself, and nothing else quite like it exists on this Earth. This is the city that Erwin Sharp and his family are drawn into on the fringes of a national park. In a story that is as controversial as it is reassuring, sometimes it is possible to find something you always hoped existed, and in finding it, you confront your own truth as much as that of the world you live in.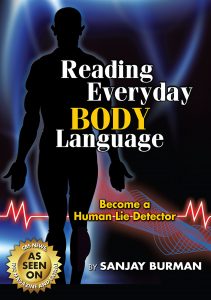 Reading Everyday Body Language
Become a Human Lie Detector 
Sanjay Burman
ISBN 978-1-7225-2056-4
We all have wondered if we are being told the truth. Well now you no longer have to wonder. Success requires trust in those who surround us and they are speaking to us without even talking, if we know how to read the signs. Three quarters of our communication is non-verbal. Reading Everyday Body Language contains scientifically proven psychological techniques that can be applied to everyday situations. It will increase your commissions, help you communicate more effectively with others, and understand the truth behind people's words.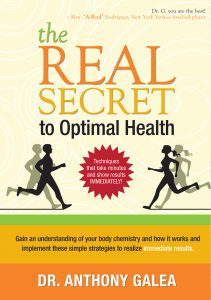 The Real Secret to Optimal Health
Dr. Anthony Galea 
ISBN 978-1-7225-2057-1
World-renowned sports medicine physician Dr. Anthony Galea reveals the secret to optimum mental and physical health. With Dr. Galea's background in science he helps the reader understand how their body works and how to reach its full potential. Learn how to turn back the age clock by understanding how spirituality, diet, and exercise all work together to create the perfect working machine.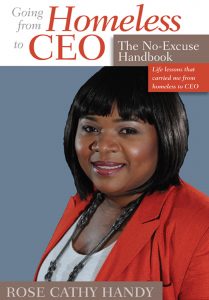 Going From Homeless to CEO
The No-Excuse Handbook
Rose Cathy Handy
ISBN 978-1-7225-2059-5
Rose Handy had a great life with a good job, great boyfriend, and was nine months pregnant. Realizing too late that her boyfriend was pocketing the rent money and they were now being evicted, the boyfriend left and Rose was forced into giving birth in a women's shelter. Angry, frustrated and embarrassed, she decided to fight back, creating a company that hit $1 million in 2010. Today Rose's business has grown and she has run countless bilingual job fairs, helping to connect 16,000 people to jobs. Rose now teaches how to overcome adversity, anger and jealousy to create a successful and happy life.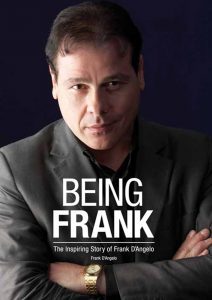 Being Frank
The Inspiring Story of Frank D'Angelo  
Frank D'Angelo
ISBN 978-1-7225-2060-1
Frank D'Angelo is an intrepid entrepreneur, singer, restaurateur, and the James Bond of the Canadian beverage world. At least one of his products can be found in almost every convenience store in Canada under the brands D'Angelo or Arizona, and he has raised thousands of dollars for charities through his music. Frank nurtured his keen business sense as a boy by buying and consolidating paper routes, and then contracting them out. He flipped his first house at age 20. Six years later, he mortgaged his house to buy $150,000 worth of apple juice, which he used to start a multi-million dollar business empire from his truck. With a raw wit and seasoned debonair, Frank now hosts his own Friday night variety talk show, the Being Frank Show. Despite his huge successes D'Angelo is probably best known for just…Being Frank!