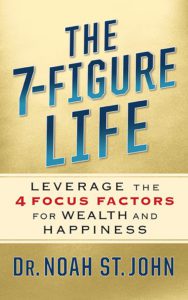 The 7-Figure Life
Leverage the 4 Focus Factors for Wealth and Happiness
Dr. Noah St. John 
ISBN 978-1-7225-1074-9
EPUB ISBN 978-1-7225-2755-6
Audiobook ISBN 978-1-7225-5088-2

Publish date: 4/11/23
$30.00
As "The Mental Health Coach to The Stars," Noah St. John mentors and coaches Hollywood celebrities, 8-figure company CEOs, professional athletes, top executives and elite entrepreneurs. In this life-changing book, you'll discover Noah's iconic 7-Figure Life Formula that enables his coaching clients to make more in just 12 weeks than they did in the previous 12 months, while winning back 1-3 hours per day and 4-8 weeks per year.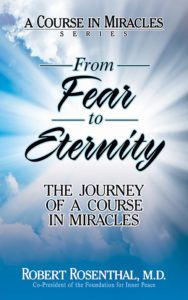 From Fear to Eternity
The Journey of a Course In Miracles
Author 
ISBN 978-1-7225-1022-0
$23.49
EPUB ISBN 978-1-7225-2187-5
$11.49
Publish date: 3/29/22
A Course in Miracles may be the greatest and most powerful spiritual text of our time. First published in 1975, this self-study course in healing the mind and achieving inner peace has sold over 3 million copies worldwide.