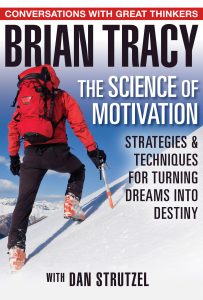 The Science of Motivation
Strategies and Techniques for Turning Dreams into Destiny
Brian Tracy with Dan Strutzel
ISBN 978-1-7225-1004-6
EPUB ISBN 978-1-7225-2005-2
Publish date: 9/15/18
$19.95
Most of us say we want to be successful, happy and influential. Yet, very few of us follow up what we say with specific actions that move us directly toward those goals. The idea of being successful is an attractive one, filled with positive emotions. But the actions required to be successful at work and in our relationships are often difficult and lengthy.
To bridge this gap between what we say we want, and what we must do to achieve it, we need goal-oriented motivation. It is the fuel that takes us to our desired destination in life. Learn how to develop this kind of motivation on-demand, sustain it through the difficult periods of life, and instill this motivation so intricately into your daily life that you make the very idea of motivation unnecessary. All of that and more is available to you in this cutting-edge, all new book from personal development expert and motivation master, Brian Tracy.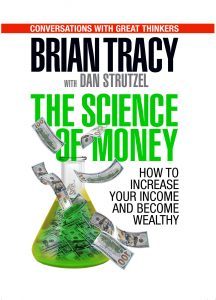 The Science of Money
How to Increase Your Income and Become Wealthy
Brian Tracy with Dan Strutzel
ISBN 978-1-7225-1003-9
EPUB ISBN 978-1-7225-2004-5
Publish date: 9/15/18
$19.95
The subject of "money" remains one of the most fascinating, thought provoking, emotional, polarizing and well researched subjects in the world. Scores of books, articles, blog posts, and speeches have been written on what money is, how to earn it, how to spend it, who has it and who does not and a myriad of other topics related to the effects that it produces. And yet, despite the   constant focus and interest on the topic, there is one word that describes the average person's views around money: confusion. Now let world renowned bestselling author and business consultant, Brian Tracy, teach you the "science of money" . . . tested and proven not just for years, but for millennia. If you simply study the ideas in this book, and apply them to your life and your business, you too, can become  financially successful.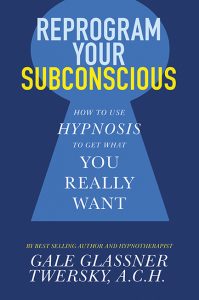 Reprogram Your Subconscious
How to Use Hypnosis to Get What You Really Want
Gale Glassner Twersky, A.C.H.
ISBN 978-1-7225-0030-6
EPUB ISBN 978-1-7225-2098-4
$24.95
Open the door to your subconscious mind, your Silent, Invisible Partner that is responsible for how you think, feel and behave. You'll discover how to reprogram your subconscious mindsets, beliefs and behaviors so you can get what you really want in every facet of your life. Learn about Gale's specialty Reprogramming Hypnosis and Self-Hypnosis to keep your subconscious supporting your desires. Enjoy unique perspectives, dozens of instructive case studies, a wealth of information, easy to use applications, abundant original scripts plus a 50 page Journal with Affirmations. Beginners, as well as the experienced and/or professionally trained in hypnosis, will realize life-altering benefits from this book.
Gale Glassner Twersky, A.C.H., is a Hypnotherapist since 1999, Best Selling Author, certified Hypnosis Instructor, Creator and leading authority of the Reprogramming Hypnosis System and RHS certification. Gale has helped many thousands to improve their lives with her Reprogramming Hypnosis specialty.