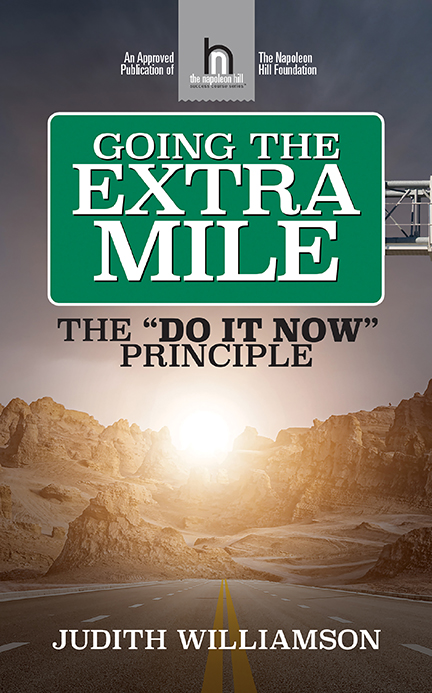 Going the Extra Mile
The "Do It Now" Principle"
Judith Williamson
ISBN 978-1-7225-0595-0
EPUB ISBN 978-1-7225-2710-5
Publish Date: 10/25/22
$19.95
Judith Williamson's book Going The Extra Mile: The Do It Now Principle, is designed to put you on the road to success. You will gain a detailed understanding as to why developing the habit of consistently going the extra mile (GEM) promises to deliver more than you have actually contributed.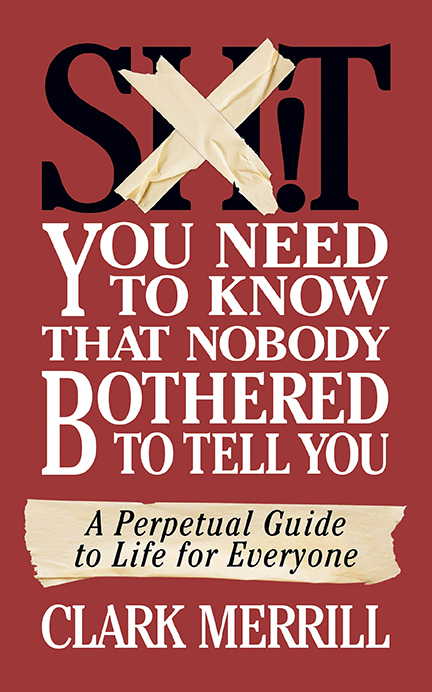 Sh*t You Need to Know That Nobody Bothered to Tell You
A Perpetual Guide to Life for Everyone
Clark Merrill
ISBN 978-1-7225-0592-9
EPUB ISBN 978-1-7225-2707-5
Publish Date: 9/20/22
$19.95
We all make mistakes! We can identify missed opportunities, gaps of knowledge and common sense that, if we had it, would have saved us tons of grief and time. With humor, mixed with great advice let Clark be your mentor for all stages of life.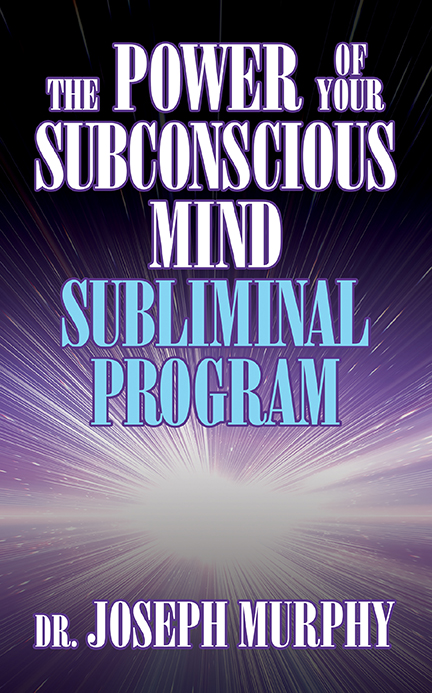 The Power of Your Subconscious Mind Subliminal Program
Dr. Joseph Murphy
ISBN 978-1-7225-0593-6
EPUB ISBN 978-1-7225-2708-2
Publish Date: 9/20/22
$19.95
Tap into the Power of Your Subconscious Mind. Once you master the basics of the laws of the mind and the foundations of positive thinking, you can move toward relaxation and self-confidence, health and well-being, wealth and success, and harmonious relationships.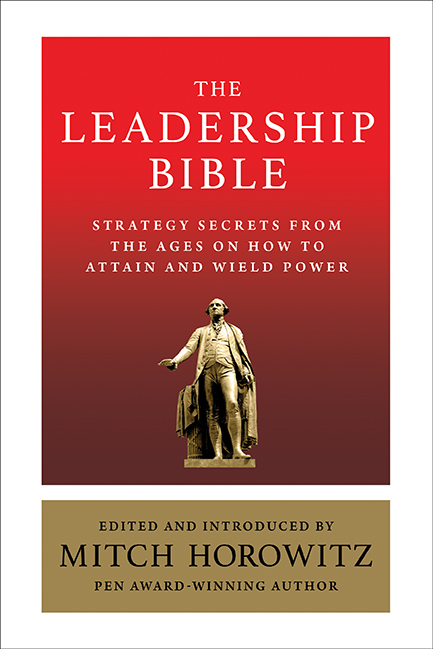 The Leadership Bible
Strategy Secrets From the Ages On How to Attain and Wield Power
Mitch Horowitz
ISBN 978-1-7225-0173-0
EPUB ISBN 978-1-7225-2270-4
Publish Date: 9/27/22
$19.99
With the opening words of his introduction to The Leadership Bible, popular voice of alternative spirituality Mitch Horowitz begins his journey into some of history's greatest ideas and insights about what makes a leader—and what is required of you to earn that appellation. These works are designed to help you distinguish between function¬ing as a mere boss and being a true leader, a title to which many aspire but few understand. The insights in The Leadership Bible help place you among the few.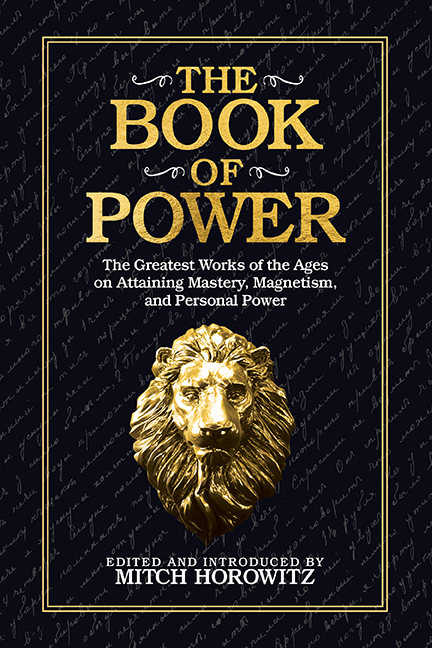 The Book of Power
The Greatest Works of the Ages on Attaining Mastery, Magnetism, and Personal Power
Mitch Horowitz
ISBN 978-1-7225-0231-7
EPUB ISBN 978-1-7225-2325-1
Publish Date: 9/20/22
$29.95
Power Without Apologies
"I believe that the last thing the mature seeker needs in literature or talks today are chin-stroking ideas or 'insights.' The seeker requires power. Power—not force—to see through self-expressive wishes. Force dissipates and dies with its user. True power is generative: it creates and builds."
With this trenchant introduction, scholar of esotericism Mitch Horowitz presents some of the most important and practical works, from history and today, on attaining and wielding ethical power.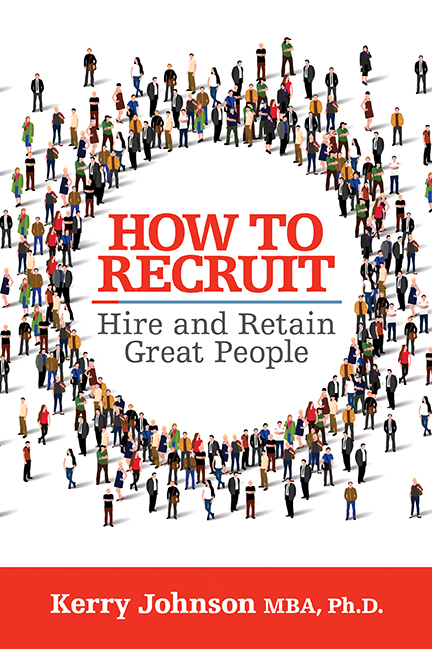 How to Recruit
Hire and Retain Great People
Kerry Johnson MBA, Ph.D.
ISBN 978-1-7225-0177-8
EPUB ISBN 978-1-7225-2274-2
Publish Date: 8/23/22
$17.95
Recruiting, hiring and retaining great people are the most important skill sets any manager can acquire.In this book, you will learn approaches and techniques on how to attain these skills.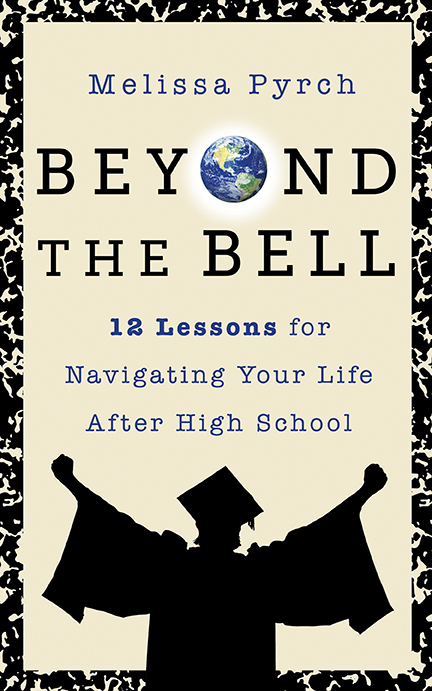 Beyond the Bell
12 Lessons for Navigating Your Life After High School
Melissa Pyrch
ISBN 978-1-7225-0601-8
EPUB ISBN 978-1-7225-2716-7
Publish Date: 9/6/22
$19.95
Everybody recalls that one teacher who made a difference. Melissa Pyrch is that teacher. Sit back and get comfortable as Mrs. Pyrch offers 12 lessons packed with encouraging advice for learning, leaving home, choosing a college major, landing a job, and navigating relationships.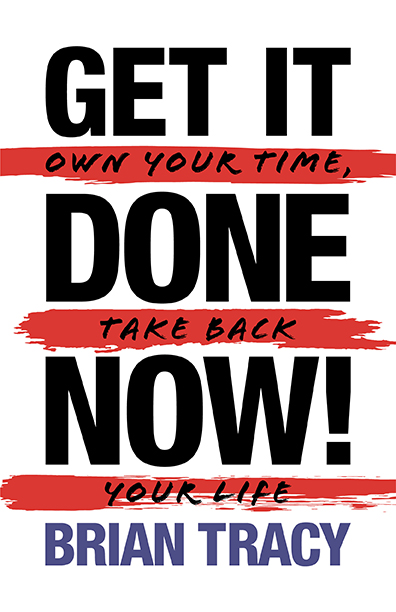 Get it Done Now!
Own Your Time, Take Back Your Life
Brian Tracy
ISBN 978-1-7225-0580-6
EPUB ISBN 978-1-7225-2694-8
Publish Date: 8/2/22
$17.82
While productivity and time management expert Brian Tracy has been writing bestselling books and giving seminars on these topics for well over thirty years, the challenge of remaining optimally productive in our modern world has never been greater. In this book, Brian addresses this challenge of distraction in its many forms and shows you how to focus on your most important task so you can get it done now!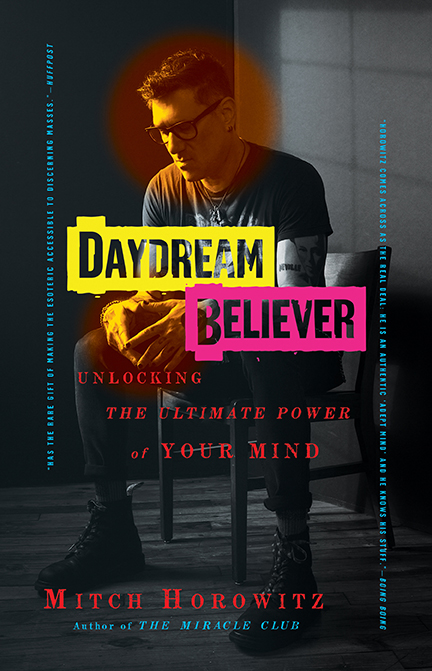 Daydream Believer
Unlocking the Ultimate Power of Your Mind
Mitch Horowitz
ISBN 978-1-7225-0577-6
EPUB ISBN 978-1-7225-2691-7
Publish Date: 7/26/22
$17.29
Daydream Believer is Mitch Horowitz's ultra-statement: this landmark of practical spirituality repairs the gaps in mind-power philosophy and provides a usable, persuasive, and intellectually rigorous vision of why thoughts are causative.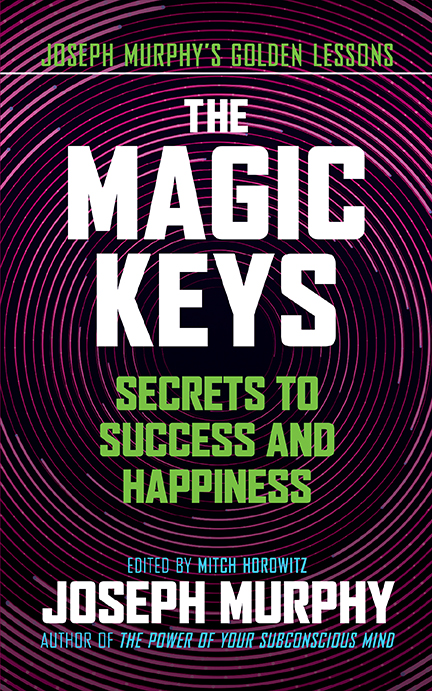 The Magic Keys
Secrets to Success and Happiness
Joseph Murphy
ISBN 978-1-7225-0555-4
EPUB ISBN 978-1-7225-2675-7
Publish Date: 7/12/22
$17.95
In The Magic Keys, Joseph Murphy reveals the hidden truth of life. You- and all the world- are ruled by ideas. Once you discover the methods to master ideas, you master yourself and everything around you.