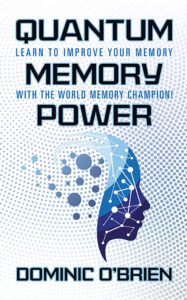 Quantum Memory Power
Learn to Improve Your Memory With The World Memory Champion
Dominic O'Brien
ISBN 978-1-7225-0324-6
EPUB ISBN 978-1-7225-2429-6
Publish Date: 9/10/20
$19.95
Develop a memory so powerful, you're like a human computer. Learn how to remember names, faces, numbers, birthdays, dates, appointments, or any sequence of numbers you want.
Dominic O'Brien is renowned for his phenomenal feats of memory and for outwitting the casinos of Las Vegas. He is barred from playing Blackjack in all UK casinos. A bestselling author of You Can Have An Amazing Memory and How to Develop a Brilliant Memory Week by Week,/I>, he has won the World Memory Championship eight times.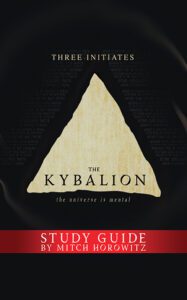 The Kybalion
Study Guide
Mitch Horowitz
ISBN 978-1-7225-0164-8
EPUB ISBN 978-1-7225-2263-6
Publish Date: 5/15/20
$17.95
The Kybalion as You've Never Experienced It Before

In this tour de force of occult philosophy, historian and scholar of esotericism Mitch Horowitz takes you deeper than ever into the truths and personal uses of the timeless principles of The Kybalion.
In his comprehensive introduction, Mitch traces out the authentic Hermetic roots of the 1908 classic, demonstrating the true affinities between the seven principles of The Kybalion and classical Egyptian thought.
In his after-chapter commentaries on the full text of The Kybalion, Mitch highlights, clarifies, and applies many of the book's lessons so that you can immediately begin experimenting with them in fuller and more impactful ways.
Mitch's afterword clarifies complex terms and ideas in Hermeticism, and also presents you with guidance to continue your own self-study of Hermeticism, both from a scholarly and magical perspective.

The Kybalion Study Guide is a truly one-of-kind edition. Encompassing of the original text and Mitch's lessons, the book serves as both the perfect introduction for newcomers and a lifelong guide for dedicated readers.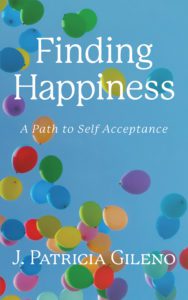 Finding Happiness

A Path to Self Acceptance

J. Patricia Gileno
ISBN 978-1-7225-0520-2
EPUB ISBN 978-1-7225-2618-4
Publish Date: 6/29/20
$17.95
You can succeed and have a happy life even if you had no support system at home. Growing up as a girl is hard enough, and with an unsupportive home life and a belittling mother, it can be unbearable. I will share my stories, what I learned, steps to heal, and how to recover and sustain positive thinking. It's time to stop hiding, be proud of all you have overcome, kick ass in life, and find happiness! J. Patricia Gileno, is happily married with two amazing kids, and worked hard for her successful career at a children's toy company. She loves her family time, being creative, and searching for the next big idea. Finding Happiness is her debut book.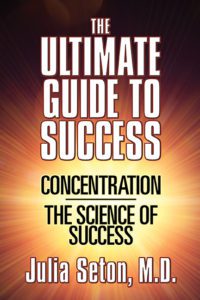 The Ultimate Guide to Success

Concentration, The Science of Success

Julia Seton, M.D.
ISBN 978-1-7225-0334-5
EPUB ISBN 978-1-7225-2439-5
Publish Date: //19
$.
This revised and updated edition of The Ultimate Guide to Success combines Julia Seton's two powerful works, Concentration: The Secret of Success and The Science of Success. Seton shows that by controlling our minds and concentrating on what we desire, we can attain anything. This book offers insights on the importance of concentration, and teaches techniques to use our breath and concentration to connect with the divine and unlock the immense power that lies within us. These seemingly common, but usually ignored premises and methods include:
• TECHNIQUES FOR BREATHING AND CONCENTRATION
• DIRECTIONS FOR GOING INTO THE SILENCE
• THE IMPORTANCE AND USE OF POWER AND ENTHUSIASM
• HAPPINESS AND APPRECIATION
• FAITH AND SELFLESSNESS
• KNOWING YOURSELF
• HAVING A PLAN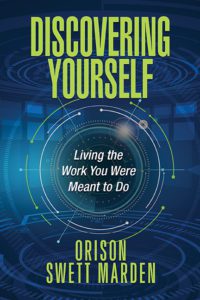 Discovering Yourself

Living the Work You Were Meant to Do
Orison Swett Marden

ISBN 978-1-7225-0333-8
EPUB ISBN 978-1-7225-2438-8
Publish Date: 4/3/20
$20.48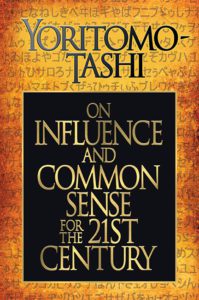 On Influence and Common Sense for the 21st Century

Yoritomo-Tashi
ISBN 978-1-7225-0336-9
EPUB ISBN 978-1-7225-2441-8
Publish Date: 3/30/20
$24.00
This copyrighted edition has been made accessible to the modern reader by updating archaic language and examples without tampering with the content. Yoritomo-Tashi is one of the greatest Japanese philosophers and statesmen in history. He exercised an enormous influence over the minds of his people. Now you can benefit from the teachings of this great shogun as his two most famous works have been combined and edited in this one extraordinary book, On Influence and Common Sense for the 21st Century. It is a Japanese warrior's wisdom for the modern world. * Awaken dormant forces within * Use persuasion to exert influence * Use the magnetic force of the human eye * Apply the value of perseverance * Achieve great things in your spare time * Acquire the power of concentration * Use confidence to exert influence In the second work, Common Sense, you will learn that it is the one attribute that will carry you successfully through the perplexities of life. It is a quality that must be developed if it is to be utilized to its full practical value. Yoritomo-Tashi will teach you: * The ability to concentrate * How to utilize perception * To exercise reasoning powers * Calmness and self-control Master these to reap the rewards of a refined and enhanced sensibility, as well as a practical common sense. You will see things as they are and do things as they should be done.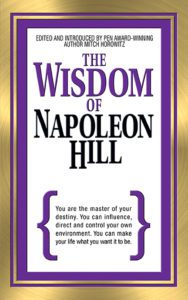 The Wisdom of Napoleon Hill

Mitch Horowitz
ISBN 978-1-7225-0147-1
EPUB ISBN 978-1-7225-2246-9
Publish Date: 4/21/20
$29.21
The Portable Napoleon Hill!
Here is an idea-packed collection of the greatest insights of the original success coach edited and introduced by PEN Award-winning historian Mitch Horowitz. In The Wisdom of Napoleon Hill you will benefit from the master's insights on topics including:
•Finding a Definite Chief Aim
•Reciprocity and the Golden Rule
•Faith: Your Key to Courage and Confidence
•Overcoming Procrastination and Fear
•Real Leadership
•Sex Energy: Your Magic Elixir
•Rebounding from Failure
•How Cosmic Law Helps You

Whether you are new to Napoleon Hill or a longtime reader, The Wisdom of Napoleon Hill serves as both the perfect introduction and refresher. Mitch's historical essay, "The Philosopher of Success," and his chapter commentaries highlight Hill's most vital and practical points. Mitch also provides a complete condensation of Think and Grow Rich for quick reference. What's more, his epilogue, "Napoleon Hill's Secret," supplies critical insight into the "secret" that runs throughout Think and Grow Rich—and Mitch names it. A Napoleon Hill timeline rounds out this collection to provide the vital journey through the life of the man who enriched millions.

"I have never met anyone dedicated to Hill's ideas who was not changed by them in concrete, measurable ways," Mitch writes in his introduction. "Hill's success philosophy is not just for people who desire material wealth or wealth alone. It is for anyone possessed of any wish—whether student, soldier, teacher, artist, entrepreneur, or activist—that he or she hungers to actualize."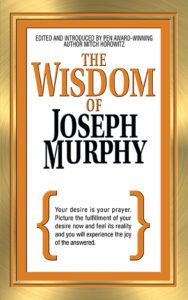 The Wisdom of Joseph Murphy
Mitch Horowitz
ISBN 978-1-7225-0150-1
 Publish Date: 6/29/19
$21.63
You Are As Your Mind Is
Like few other voices of the past century, minister and New Thought pioneer Joseph Murphy gave us an entirely new sense of human potential and power. The secret of creation, Murphy taught, is within your own thoughts.
Now, popular spiritual voice and PEN Award-winning historian Mitch Horowitz collects some of Murphy's most powerful and least-known writings into this dynamic collection.
Mitch's historical introduction and commentary highlight Murphy's ideas in a way that provides the perfect introduction for newcomers and a fresh window on the teacher's thought for longtime readers.
Mitch's timeline at the end of the book offers the first truly clarifying and reliable tracking of Murphy's remarkable career. The Wisdom of Joseph Murphy features:
•This Is It: The Art of Metaphysical Demonstration (1945)
•Fear Not (1946)
•The Meaning of Reincarnation (1954)
•Believe In Yourself (1955)
•Stay Young Forever (1958)
•Nuclear Religion (1961)
•Why Did This Happen to Me? (1962)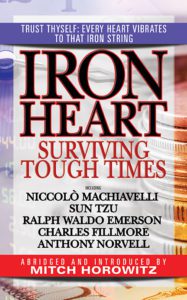 Iron Heart
Surviving Tough Times
Niccolo Machiavelli, Sun Tzu, Ralph Waldo Emerson, Charles Fillmore,
Anthony Norvell
Abridged and introduced by Mitch Horowitz
ISBN 978-1-7225-0517-2
EPUB ISBN 978-1-7225-2615-3
Publish Date: 7/29/20
$24.95
DISCOVER MENTAL AND EMOTIONAL RESILIENCY IN FIVE ESSENTIAL CONDENSED CLASSICS
The five works abridged and introduced by historian and New Thought scholar Mitch Horowitz in Iron Heart inspire you towards the mental toughness and fortitude you need to face any adversity.• Niccolò Machiavelli in The Prince teaches you to navigate an amoral world with foresight and self-control.• The Art of War by Sun Tzu is the definitive key to power and victory. You will discover essentials of overcoming an adversary and restoring peace. • In Power and Wealth Ralph Waldo Emerson teaches how focusing on a single aim and repeatedly working at it, to the exclusion of all lesser concerns, is a winning strategy.• In Charles Fillmore's Atom-Smashing Power of Mind you learn how your mental images are the most powerful force in the universe—you are only as great as your ability to control them.• Anthony Norvell reveals the simple but profound secrets to self-mastery in The Million-Dollar Secret Hidden in Your Mind, as he directs you towards ethical methods of attaining your desires.The works collected in Iron Heart teach you the strategy and persistence you need to become an indispensible person in a changing world.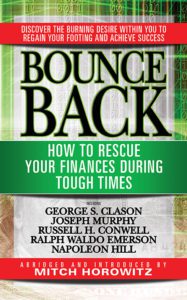 Bounce Back
How To Rescue Your Finances During Tough Times 
George Clason, Joseph Murphy, Russell H. Cowell, Ralph Waldo Emerson, Napoleon Hill
Abridged and introduced by Mitch Horowitz

ISBN 978-1-7225-0516-5
EPUB ISBN 978-1-7225-2614-6
Publish Date: 7/29/20
$24.95
BOUNCE BACK TO FINANCIAL, SPIRITUAL, AND PSYCHOLOGICAL
HEALTH WITH THESE FIVE POWERFUL CONDENSED CLASSICS

The five works abridged and introduced by historian and New Thought scholar Mitch Horowitz in Bounce Back give you the greatest possible opportunity to navigate economic crisis and poise yourself for recovery.
• Revolutionize your budgeting skills and be ready to take advantage of economic upswing with George S. Clason's classic guide to personal finance, The Richest Man in Babylon.

• How to Attract Money is Joseph Murphy's most effective program of visualization. Offering specific prayers and affirmations, Murphy brings you closer to your goals and helps you attain the life you want.

• Russell H. Conwell's motivational classic Acres of Diamondsteaches you to think in practical ways and transform seemingly modest ideas into large returns.

• Transcendentalist philosopher Ralph Waldo Emerson offers his principles for self-directed living in Power and Wealth, helping you focus and exert your will in the world.

• Think and Grow Rich, the world's greatest book on successful living, provides Napoleon Hill's famous thirteen steps to wealth and achievement.

Open the door to financial empowerment and bounce back from challenging times with these great primers of self-potential.