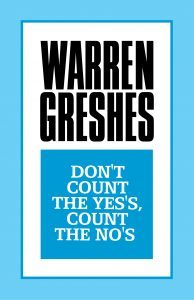 Don't Count the Yes's, Count the No's
Warren Greshes
ISBN 978-1-7225-0021-4
EPUB ISBN 978-1-7225-2092-2

$19.95
Selling is rejection, plain and simple. The top salespeople can deal with it, the rest can't. Ask any sales VP or sales manager, and they'll all tell you the same thing. The biggest reason their salespeople do not bring in enough business is that they don't see enough people.
They don't see enough people because they fear rejection.
They fear rejection because they don't know how much rejection they need.
In this book, you will learn the five important areas of prospecting and learn how to control the conversation while anticipating and turning around objections better than ever. You will be given a simple, easy-to-use call-counting system that will allow you to know your success ratios for every step of the sales process. This call counting system will teach how to handle rejection better than you ever have, which will enable you to:
-Make more calls
-Speak to more decision makers
-Sell more appointments, and make more presentations
-Close more sales and make more money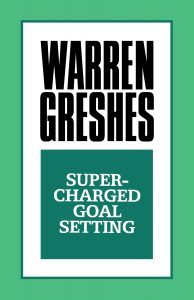 Super-Charged Goal Setting
Warren Greshes
ISBN 978-1-7225-0023-8
$19.95
The single biggest reason that people fail to get what they want out of life is that they never bother to figure out what they want. 
When you know what your dreams are, what you're trying to achieve, you have a sense of what you're working for. Haven't you noticed how that commitment of achievement lights a fire under you? How it makes you willing to do whatever it takes to succeed? This kind of commitment inspires you to achieve. And it's exactly the kind of commitment Warren Greshes helps you develop in Supercharged Goal-Setting. 
This exciting, book will explain how to turn your dreams into goals that you want to strive for and commit to achieving. By applying the five-step, goal-setting process outlined in in this book, you'll: 
Clarify what's important 
Articulate a personal vision of success 
Translate that vision into achievable goals 
Formulate strategies to reach them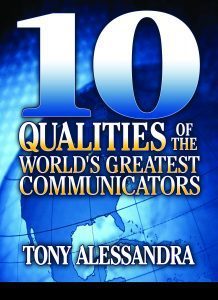 10 Qualities of the World's Greatest Communicators
Tony Alessandra
ISBN  978-1-7225-0026-9
EPUB ISBN 978-1-7225-2095-3
$19.95
Almost every problem, every conflict, every mistake, and every misunderstanding has a communication problem at its most basic level. In this idea-packed book from communication expert Dr. Tony Alessandra, will teach you the Ten Qualities of The World's Greatest Communicators. Tony has observed that the majority of the great leaders in the worlds of both politics and business are also great communicators. They have an ability to establish bonds with people that are based on respect and honest communication. Great communicators make others want to trust and believe in them, and they possess a set of skills that enable them be heard in a way that gets results.
Learn the 10 qualities and, more importantly, ideas and strategies to develop the same dynamic communication skills of these great leaders.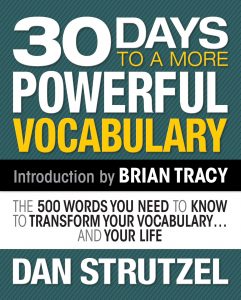 30 Days to a More Powerful Vocabulary
The 500 Words You Need to Know to Transform 
Your Vocabulary…And Your Life
Dan Strutzel, Introduction by Brian Tracy
ISBN 978-1-7225-0035-1
EPUB ISBN 978-1-7225-2097-7
$19.95
A Bigger Vocabulary = A Brighter Future.  Words are the foundation of nearly everything of value in our world. They have the power to create or destroy; to inspire or terrify; to enlighten or obscure. And, more specifically for you, they have the power to attract wealth and success and guarantee a brighter future. Studies show that people with large vocabularies are smarter, wealthier, and happier than the average person. In this cutting-edge program, Dan Strutzel will instruct, enlighten, and inspire you with a concentrated 30-day program that will teach you over 500 words. But, more than teaching you these words, the uniquely designed program will ensure that these words become a habit-knit part of your life – and with minimal effort on your part.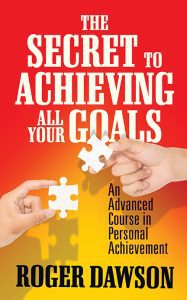 The Secret to Achieving All Your Goals
An Advanced Course In Personal Achievement
Roger Dawson
ISBN 978-1-7225-0027-6
EPUB ISBN 978-1-7225-2099-1
$19.95
Never resting on their laurels and always moving on to their next goal, people become super-achievers only when they believe that good enough isn't good enough for them. These are the personality types that get everything they want out of life. In The Secret to Achieving All Your Goals, Roger Dawson shares the life-changing results of his research into the lives of super-achievers. He gives you a perceptive look at how behavior determines your success – and invaluable advice on how to shape your own behavior using specific steps that will help you develop the personality of an achiever.
Learn how to master new techniques for taking yourself to the next level of success, how to use behavior shaping to bring out the best in yourself and in others, and learn to stop punishing yourself for failures and move ahead to the next achievement.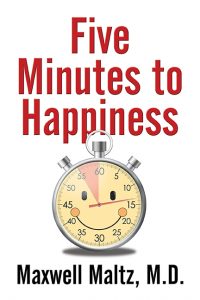 Five Minutes to Happiness
Maxwell Maltz, M.D.
ISBN 978-1-7225-0031-3
EPUB ISBN 978-1-7225-2112-7
$19.95
The greatest adventure in our lives is to learn the art of being happy. And, it only takes five minute a day to install happiness as a lifelong habit. Once the habit is developed it becomes a permanent part of your personality.
Developing good mental and spiritual muscles, utilizing our success mechanism and constructing a positive self-image, all lead to that happiness habit.
In Five Minutes to Happiness, you'll spend five minutes each day to reinforce these key ideas, and to pave the way to a joyous life adventure.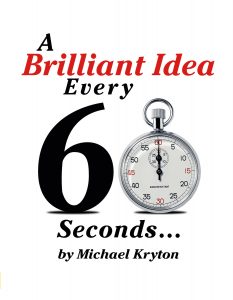 A Brilliant Idea Every 60 Seconds…
Michael Kryton
ISBN 978-1-7225-0032-0
EPUB ISBN 978-1-7225-2113-4
$19.95
A Brilliant Idea Every 60 Seconds introduces a tested ideation and creative thinking methodology developed over the author's 36-year career as a creative communications professional and ideation expert. This methodology and the associated tools are being applied in personal lives and professional careers, helping people connect to their individual way of operating creatively. This how-to book on ideation focuses an individual's creative lens and makes the process of generating ideas highly tangible. It is not simply about techniques; it is also about understanding a context of personal, individual creativity, which allows individuals to more fully understand and embrace the Brilliant ideation techniques. Most importantly, it is about speed: generating ideas — right now!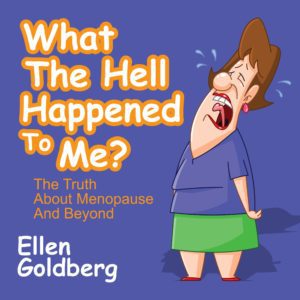 What the Hell Happened to Me?
The Truth About Menopause and Beyond
Ellen Goldberg
ISBN 978-1-7225-0034-4
EPUB ISBN 978-1-7225-2174-5
$14.95
Ladies, if you "feel the heat go up your neck, and your armpits drip with sweat, you're hands have gotten clammy and your clothes are soaking wet," unless you're running through the Mohave desert, you're in menopause. If you've looked into the mirror and wondered "What the hell happened to me?" You're probably beyond menopause.
Either way, book is for you. Two dozen hilarious rhymes covering everything from wrinkles to spider veins, falling body parts to skin tags, flatulence to muffin tops, and on and on. You know what's been happening to you, now it's time to find out what's coming just around the corner. Written with an irreverent, dry sense of humor it's the perfect antidote for dealing with the trials and tribulations of getting older.
So spend those sweaty, sleepless nights with these 24 funny ladies and know you're not alone. If you can only remember to buy it, you're bound to have some great, big, bloated belly laughs!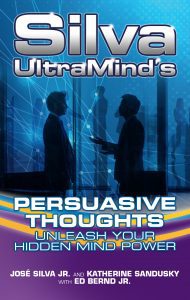 Silva UltraMind Persuasive Thoughts
Have More Confidence, Charisma and Influence
Jose Silva Jr., Katherine Sandusky, Ed Bernd Jr.
ISBN 978-1-7225-1012-1
EPUB ISBN 978-1-7225-2136-3
$19.95
José Silva Jr.'s 30-day plan shows you how to 
program your brain & mind for greater success 
Week 1: Start using the Alpha Brainwave Level 
Week 2: Gain control of your subconscious mind
Week 3: Guiding principles for success
Week 4: Increasing your power to influence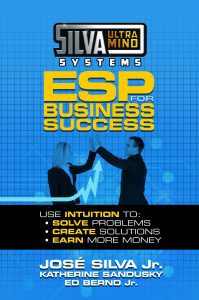 Silva UltraMind Systems ESP for Business Success
Jose Silva Jr., Katherine Sandusky, Ed Bernd Jr.
ISBN 978-1-7225-1006-0
EPUB ISBN 978-1-7225-2006-9
$19.95
Use your intuition to help you find a job, start a business, achieve your goals, find your purpose.
Whether you are a business executive or a home worker, an entrepreneur or freelancer, this book gives you the winning mindset you need to succeed.
Your knowledge, mind power, and inner strength will give you the only real job security that exists.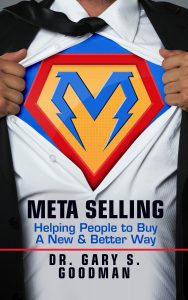 Meta Selling
Helping People to Buy A New and Better Way
Dr. Gary S. Goodman
ISBN 978-1-7225-0037-5
EPUB ISBN 978-1-7225-2170-7
$17.95
Everybody wants to be a super salesperson, to be incredibly persuasive in their business and personal life. But nobody wants to seem like the sales stereotype: a scammer, carnival barker, or pest.
In this breakthrough book, best-selling author Dr. Gary S. Goodman shows you how to do the impossible, to sell without selling the conventional, rejection-filled way.
Meta Selling is truly a new and better way to persuade and to prosper, one that will empower you to capably control conversations while earning customers for life. 
Dr. Gary S. Goodman is the best-selling author of more than 25 books and audiobooks and an internationally renowned keynote speaker Fortune 1000 consultant. His other titles include: Selling Skills for the Nonsalesperson, Reach Out & Sell Someone, Selling is So Easy, It's Hard, Inch by Inch, Stinkin' Thinkin', and Stiff Them!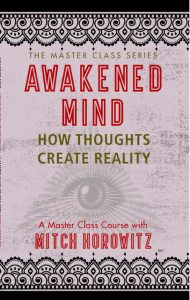 Awakened Mind
How Thoughts Create Reality 
Mitch Horowitz
ISBN 978-1-7225-0188-4  
EPUB ISBN 978-1-7225-2009-0
$14.95